BioShock Infinite loses key executives
Tim Gerritsen and Nate Wells have reportedly left Irrational Games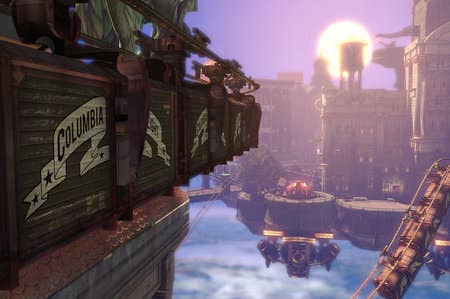 Sources have told Gamasutra that BioShock Infinite developer Irrational Games has lost two key personnel in the middle of the game's development. Director of product development Tim Gerritsen and technical art director Nate Wells have reportedly left the studio.
Both Gerritsen and Wells have updated their LinkedIn pages to show their departures from Irrational this month. There has been no mention of where either is headed in the future.
Irrational Games president Ken Levine announced via Twitter that BioShock art director Scott Sinclair has taken Nate Wells' place as art director for BioShock Infinite.
"Scott Sinclair, art director of [Bioshock], back in the art director's chair for Infinite to bring it home. Can't wait to show you what's cooking," he said.
BioShock Infinite has already been pushed back from its original October 16, 2012 launch date to February 26, 2013. The game was a no-show at E3 2012 and will miss this year's Gamescom as well.
"BioShock Infinite is a very big game, and we're doing things that no one has ever done in a first-person shooter. We had a similar experience with the original BioShock, which was delayed several months as our original ship date drew near," said Levine in a statement when the game was delayed.
"We are also going to hold off on showing BioShock Infinite at the big events of the summer, like E3 and Gamescom. That way, the next time you see our game, it will be essentially the product we intend to put in the box. Preparing for these events takes time away from development, time we're going to use instead to get the best version of Infinite into your hands in February."