Biomutant | Critical Consensus
Experiment 101's debut offers up a stunning world that is ultimately drowned by poor combat and uninspiring narratives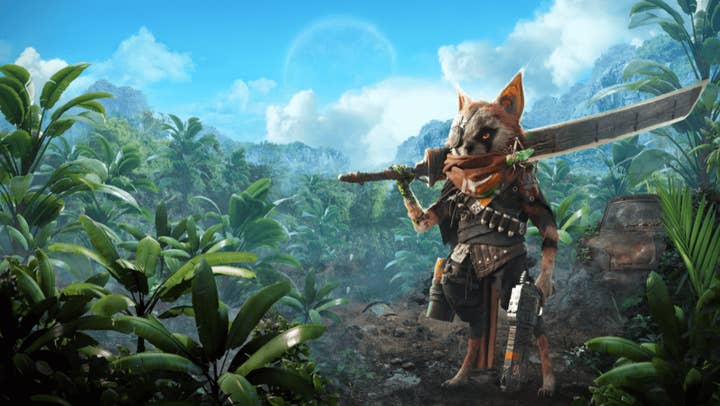 Today sees the release of Biomutant, the long-awaited RPG offering developed by Swedish studio Experiment 101 and published under THQ Nordic.
Experiment's debut title was unveiled at Gamescom 2017 as an ambitious open-world action game. The studio itself was set up two years prior by ex-Avalanche Studio employees that had previously worked on the Just Cause franchise.
Biomutant is set in an open-world environment struck by a natural disaster, which the game's protagonist is tasked with cleaning up. Despite world-ending circumstances, the landscape is populated by anthropomorphic mammals that have mastered martial arts.
In the usual RPG fashion, players can design their own character to adventure through the game, but the template for said character is some sort of big cat/raccoon hybrid.
Expectations for Biomutant were somewhat high after a flashy announcement trailer pitched an ambitious next-generation IP, but seemed to temper as development crawled on and the game sailed past two scheduled release dates in 2018 and 2020.
Critical reception seems to be mixed, with Biomutant landing a semi-respectable metacritic score of 68% so far.
While some critics are hailing Biomutant as an exciting take on the genre heavily inspired by the likes of Fable and Horizon: Zero Dawn, others have described the game as an unceremonious return to the clunky open-world titles from several generations ago.
"An action-RPG with exciting combat, quirky characters and a world rich in life, developer Experiment 101 has produced a masterful title that recreates the sense of wonder you felt the first time you played a fantastical open-world adventure game," wrote James Daly in his 9/10 review for GamingBible.
However, Videogames Chronicle's Jon Bailes detailed how the game fell short despite the inclusion of classic RPG elements in his 2/5 review.
"Biomutant's feature list seems to include everything a successful open-world action RPG needs," he wrote. "But journey through its towns, fields and bunkers, and there's no intrigue in its exploration or weight in its relationship building. Not even a worthy combat challenge to hold everything together.
"With so many ideas left under-developed, it wastes a setting that had far more potential."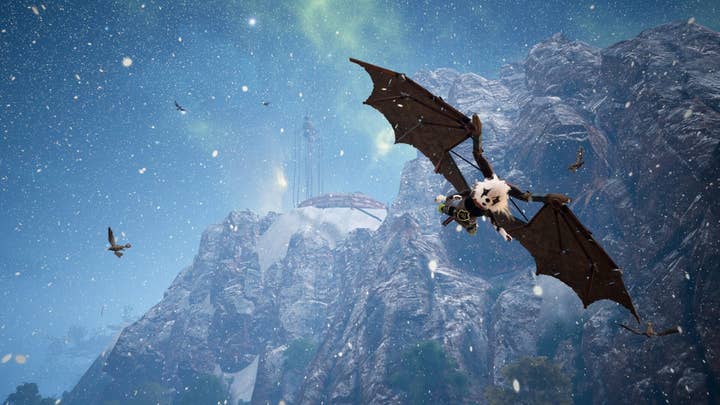 One element of Biomutant that received praise across the board was its environment. Despite differing opinions on narrative choices, combat and general gameplay, critics largely agreed that world design was one of Biomutant's stronger points.
"The first lap around the map, I was drunk on Biomutant's scenery," wrote James Davenport in his 6/10 review for PC Gamer. "It's a genuinely stunning setting and you get some fancy rides to unravel it with, including a huge mechanical hand that turns into a literal hand cannon. Is it useful? Almost never. But is it cool? Yes, which defines the bulk of Biomutant, really."
This sentiment was echoed by Luke Reilly in his similarly-toned 6/10 IGN review. "It's a shame the missions and objectives feel stale so quickly because the world itself is very impressive," he wrote.
"There's a great sense of grand scale, particularly with things like the enormous Tree of Life and landmarks like collapsing bridges and a decaying dam. It's extremely varied, too, from thick forest to scorching desert, and fluorescent radioactive zones to barren wastelands."
"It's a shame the missions and objectives feel stale so quickly because the world itself is very impressive"Luke Reilly, IGN
While the vibrant world resonated, Biomutant's combat mechanics received a mixed reception.
Daly complimented the game on a "very good combat system" with "access to a decent array of melee and ranged weapons".
"How you fight is up to you," he added. "But the free-flowing combat is simple to pick up and endlessly fun."
However, Bailes commented on how the combat in Biomutant felt poor, with the game's variation of weapons and fighting styles made redundant by animation issues.
"Like a poorly staged film scene, blows visibly fail to connect, and the creatures on the receiving end are too minimally animated to convince otherwise, soaking up sword swings or shotgun fire, before flying rigidly across the screen when their vitality depletes," he wrote.
PC Gamer's Davenport also shared a similar view. "Dodge, shoot, punch or slash -- your verbs are limited," he said. "I can't recall a single fight that forced me to take a look at my gear, stats, and powers to do some serious theorycrafting."
Biomutant also features a morality system, where player choices feed into the overarching story. A story that apparently isn't very good, given its reception.
VGC's Bailes commented on how the morality system is designed to be "a big deal" but ultimately winds up as "crass and stupid".
"Yet as much as the narrator assures you there's no correct decision and encourages you to direct the world as you wish, it rings hollow when the choice on offer is between unifying peace and genocidal fascism," he wrote.
"It's the kind of crude moral extremism we hoped we'd seen the last of in games over a decade ago. But instead, here we are, with ethnic cleansing dressed as an interesting moral choice."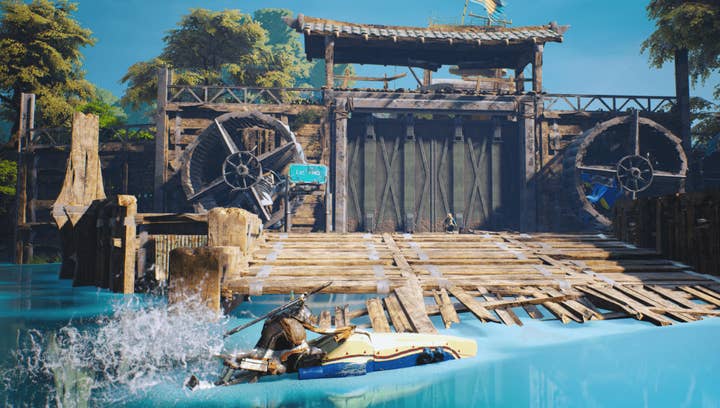 IGN's Reilly made similar comments about the story.
"The writing itself also swings drastically between overly verbose to gratingly child-like, and eventually I began to find it a bit much," he said. "One minute the narrator is waxing philosophical about the ever-branching and beautiful ramifications of the Tree of Life, and the next he's telling me all about porky puffs and pong paddles and pling plong booths."
GamingBible's Daly disagrees, however, and wrote: "The whole thing has a Pixar feel to it, being both charming and heartbreaking."
Overall, Biomutant comes off as an ambitious project with the enthusiasm to deliver a heartfelt and robust apocalyptic epic, but ends up falling short of its own aspirations thanks to uninspiring combat, erratic writing and repetitive, meaningless quests.
"Biomutant seems to have a lot it wants to say about the past, the future -- and possibly forgiveness -- but its fortune cookie wisdom feels a fraction too earnest," wrote IGN's Reilly.
However, it did strike the right chord with enough critics to land a fairly average Metacritic score, so perhaps the beauty of Biomutant is truly in the bio-holder.
"Biomutant is a superb open-world, action-focused RPG. You can fight to your heart's content, meander through gorgeous and bleak environments, and enjoy a story that takes you to far corners of a wonderful in-game map," Daly concluded.
"It's not always easy on the eye, but look a little deeper and you'll see it's brimming with beauty."