Bigpoint working on Ice Age Online
Latest license added to Bigpoint's stable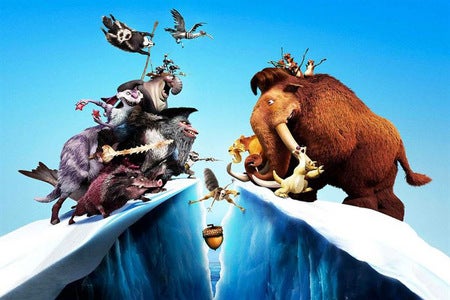 Bigpoint has announced that it is working with Twentieth Century Fox Consumer Products to develop an online game based on Ice Age. The free-to-play browser game Ice Age Online will feature all of the characters and settings from the films.
"We're excited to work with one of the most successful film franchises of all time," said Heiko Hubertz, CEO and founder, Bigpoint. "We're equally happy to begin working with Fox on this project and are eager to give Ice Age fans another way to enjoy the fun they've had at the movies."
Ice Age Online will put players in the role of a sloth who must help lost animals and construct a camp, with locations based around the upcoming animated movie Ice Age: Continental Drift, the fourth in the franchise.
Bigpoint has successfully created an online game based around Battlestar Gallactica, is currently working on a free-to-play title based around Game of Thrones and recently announced an alliance with Square Enix.
"Video games and film have an organic connection, and the online game space offers virtually limitless creative opportunities to extend the cinematic experience and the Ice Age brand," said Jeffrey Godsick, President of Fox Consumer Products. "Bigpoint, the market-leading pioneer among online video game companies, is the natural choice for us to partner with in building the world of Ice Age Online."