Bigpoint cuts 120 jobs, CEO leaves role
Heiko Hubertz explains job change, end of US development and the 80 jobs axed in Germany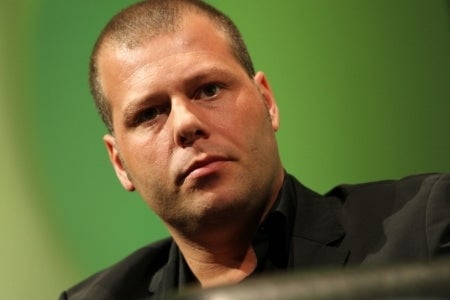 Online gaming company Bigpoint has cut 120 jobs, and has announced the departure of Heiko Hubertz from the CEO role.
The company told GamesIndustry International that 80 employees in the Hamburg office and more than 40 in the San Francisco office are affected by the decision.
The company will no longer develop games in the US.
"We have seen that developing games in the US is not really the most efficient way for us at the moment," Hubertz told GamesIndustry International.
"The games that we have developed in the last two years haven't been that successful, and the San Francisco area and Bay Area is quite a competitive market. San Francisco is, after New York, one of the most expensive cities you can live in in the US, so the people are quite expensive."
"Developing games in the US is not really the most efficient way for us at the moment"
Bigpoint opened the San Francisco office in 2010, which was to be overseen personally by Hubertz. The studio would create product as well as act for business development, marketing and PR for the company. The staff were informed of the decision today.
In Hamburg it's mainly administrative staff that will be affected as part of a cost cutting measure.
"We need space for other investments in other areas. We've doubled our revenues almost every year, and we had a budget for this year of what we wanted in terms of revenue. Unfortunately we haven't had the strong growth we hoped, but we had hired for this growth."
He promised none of the company's current projects will be affected by the job cuts, and that it planned to continue to make new games.
"To get a slice of the [online] market is much harder today, to get a bigger market share," he explained.
"To do that you have to be focused more and more on the business, and very careful with your investments. For that reason we're doing exactly what we are today to optimise our cost structure and to have the opportunity to invest in the right areas."
"To get a slice of the [online] market is much harder today, to get a bigger market share"
Hubertz himself will move to the position of executive chairman of the company's supervisory board as of the year's end. His replacement will be announced at that time.
"For me it's very important, and there are private reasons," he said.
"I wanted to leave the company after ten years of very strong growth, very exciting times, launching many products in many countries - it was really tough times and I'm a little bit exhausted. I want to relax a little bit, travel the world and think about starting a family."
He pointed out he has tried to step down before, about a year and a half ago, but his replacement didn't work out. He also wanted to make it clear that the news was in no way related to the job cuts, the timing was pure coincidence.
It was only July when the company cut 29 employees and called time on the majority of its mobile development projects, citing the difficulties of generating revenue in that market.
At that time managing directors Philip and Tobias Reisberger also confirmed their departure.
"We think we're going into a situation that we would call consolidation, and this will be a very rough time over the next 12 to 18 months," Hubertz told GamesIndustry International in August.
"We saw this coming last year, and for that reason we started to change the company, to reorganise the company, to bring very senior people on board who know exactly what to do if a market starts to consolidate."
Update
In light of the Bigpoint news, publisher Ubisoft has been in touch to let GamesIndustry International know it is currently hiring in Germany.
"Blue Byte is currently recruiting for 65 positions to bolster its teams," it said in a statement.
"The online, free-to-play market is challenging and rapidly changing. Ubisoft believes in the future of online free-to-play on all platforms and the group's online sales rose by 112 per cent in the last quarter. Thanks to studios such as Dusseldorf-based Blue Byte, Ubisoft is continuing to carve a name for itself in the online sector. Blue Byte has been able to apply its extensive experience in developing HD titles to big online and free-to-play brands such as Settlers, Anno, Silent Hunter and Might & Magic: Heroes. These brands have established fan bases, and in order to keep consumers happy at launch and beyond, Ubisoft continues to invest in its online expertise and deliver high quality experience to the gamer."