Big PC sales continue to rock EMEAA charts
GTA V back in the lead alongside resurgence of Borderlands games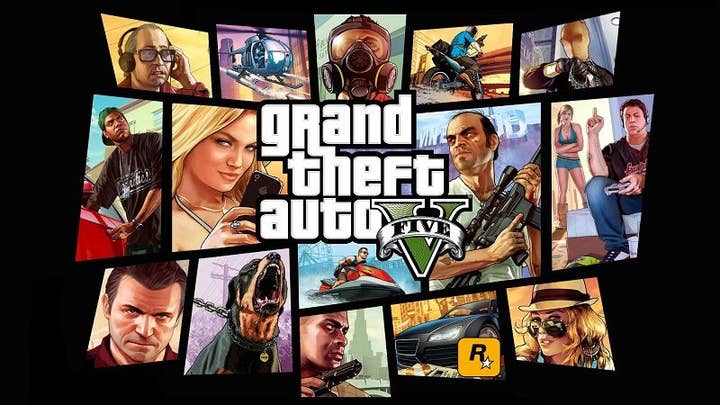 Steam's summer sale continued last week, keeping a number of older releases at the top of the EMEAA charts with no new releases coming in to disrupt them.
Grand Theft Auto V took the No.1 spot once more, pushing Crash Team Racing Nitro Fueled down into No.2. Super Mario Maker 2 held its own at No.3, and that's without the addition of digital sales data for Nintendo.
It's worth noting that last week's EMEAA charts appear to have been missing data from Take-Two Interactive that has since been added. High sales for Borderlands: The Pre-sequel and Borderlands 2 last week are why the "last week" numbers show some discrepancies when compared with the charts previously reported.
But with Take Two's data included this week as well, we can see how well the two Borderlands games are doing as a result of the Steam summer sale, free DLC for Borderlands 2 to bridge the story to Borderlands 3, and anticipation for said third game in a few months.
Another telling point is that (again likely due to Steam's sales), digital unit sales broken down by platform show almost all PC sales, all the way down. Grand Theft Auto V on PS4 was No.4 (the PC version was No.3) and Crash Team Racing Nitro-Fueled on PS4 was at No.6, but after that we don't see another non-PC game until No.23 (Need for Speed: Rivals), and there are no Xbox One games until No. 67 (Minecraft). Though again, without Nintendo Switch digital data, that point is slightly blunted.
Here's the Top 10 best-selling games by units (combined digital and physical) in EMEAA for the week ending July 7, 2019:
| Last Week | This Week | Title |
| --- | --- | --- |
| 4 | 1 | Grand Theft Auto |
| 1 | 2 | Crash Team Racing Nitro-Fueled |
| 2 | 3 | Super Mario Maker 2 |
| 5 | 4 | Borderlands: The Pre-sequel |
| 3 | 5 | F1 2019 |
| 6 | 6 | Borderlands 2 |
| 7 | 7 | Tom Clancy's Rainbow Six Siege |
| 12 | 8 | FIFA 19 |
| 9 | 9 | Assassin's Creed Odyssey |
| 13 | 10 | Mario Kart 8 Deluxe |
Participating companies in the GSD charts (run by B2boost on behalf of ISFE) are Activision Blizzard, Bandai Namco, Capcom, Codemasters, EA, Focus Home Interactive, Koch Media, Microsoft, Milestone, Paradox, Sega, Sony, Square Enix, Ubisoft and Warner Bros.
Digital data includes games sold in Australia, Austria, Bahrain, Belgium, Bulgaria, Croatia, Cyprus, Czech Republic, Denmark, Finland, France, Germany, Great Britain, Greece, Hungary, Iceland, India, Ireland, Israel, Italy, Kuwait Lebanon, Luxembourg, Malta, Netherlands, New Zealand, Norway, Oman, Poland, Portugal, Qatar, Romania, Russia, Saudi Arabia, Slovakia, Slovenia, South Africa, Spain, Sweden, Switzerland, Turkey, Ukraine and UAE.
Physical data includes all games, but only those sold in Belgium, Denmark, Finland, France, Great Britain, Italy, Netherlands, Norway, Poland, Portugal, Spain, Sweden and Switzerland.