Crash Team Racing nitro-boosts to stay at the top of EMEAA charts
Super Mario Maker 2 debuts at No.2, but that's only counting its physical sales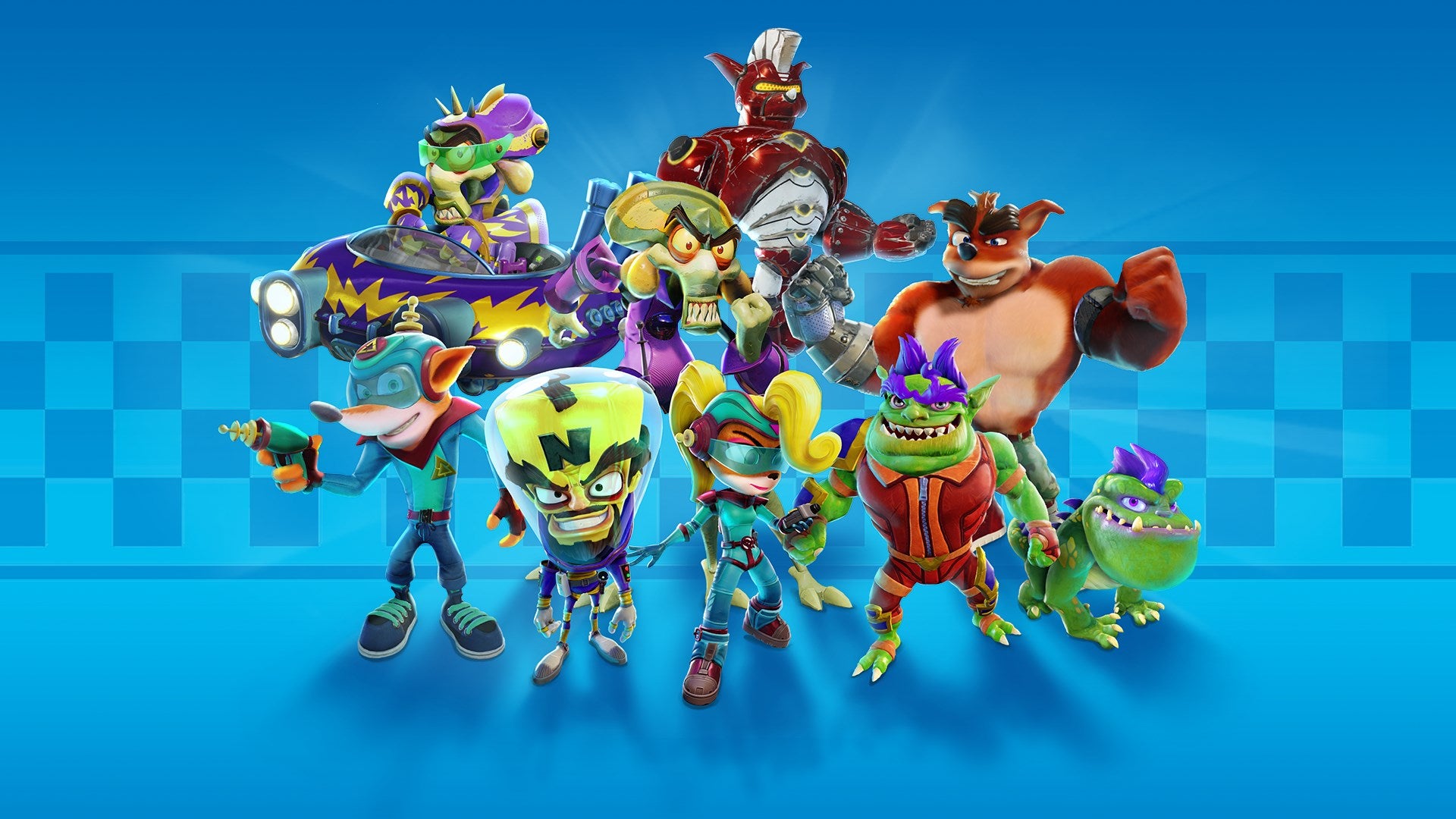 A big Steam summer sale and a week of big new releases has toppled most of the usual contenders at the top of this week's EMEAA regional charts.
Crash Team Racing Nitro-Fueled stayed at the top despite multiple new releases this week, including Super Mario Maker 2, F1 2019, and Judgment. However, it's worth noting that Nintendo doesn't share data on digital sales, meaning Super Mario Maker's second-place position is solely based on its physical sales.
F1 2019 debuted at No.3, and Judgment landed solidly at No.5 despite being a PS4-exclusive.
The Steam Summer Sale is going on at the moment, which is affecting the digital chart especially and boosting some older titles. Most noticeable is Sleeping Dogs: Definitive Edition, which bumped up to No.7 following a 90% discount on the storefront. There are also big leaps for South Park: The Fractured But Whole (No.226 to No.11) and Two Point Hospital (No.470 to No.13).
Looking at the digital charts alone, games like Monster Hunter: World (No.8), Uno (No.9), and Cities: Skylines (No. 10) also had strong weeks - there are a number of others further down benefitting from deep discounts including Assassin's Creed Odyssey, Dark Souls: Remastered, Tom Clancy's Ghost Recon: Wildlands, and Middle-Earth: Shadow of War, all of which went from far lower on the digital charts to the top 20 this week, and all of which did so on the heels of a Steam discount.
Here's the Top 10 best-selling games by units (combined digital and physical) in EMEAA for the week ending June 30, 2019:
| Last Week | This Week | Title |
| --- | --- | --- |
| 1 | 1 | Crash Team Racing: Nitro-Fueled |
| New Entry | 2 | Super Mario Maker 2 |
| New Entry | 3 | F1 2019 |
| 4 | 4 | Tom Clancy's Rainbow Six Siege |
| New Entry | 5 | Judgment |
| 10 | 6 | Assassin's Creed Odyssey |
| 25 | 7 | Sleeping Dogs: Definitive Edition |
| 3 | 8 | FIFA 19 |
| 2 | 9 | Grand Theft Auto V |
| 6 | 10 | Mario Kart 8 Deluxe |
Participating companies in the GSD charts (run by B2boost on behalf of ISFE) are Activision Blizzard, Bandai Namco, Capcom, Codemasters, EA, Focus Home Interactive, Koch Media, Microsoft, Milestone, Paradox, Sega, Sony, Square Enix, Ubisoft and Warner Bros.
Digital data includes games sold in Australia, Austria, Bahrain, Belgium, Bulgaria, Croatia, Cyprus, Czech Republic, Denmark, Finland, France, Germany, Great Britain, Greece, Hungary, Iceland, India, Ireland, Israel, Italy, Kuwait Lebanon, Luxembourg, Malta, Netherlands, New Zealand, Norway, Oman, Poland, Portugal, Qatar, Romania, Russia, Saudi Arabia, Slovakia, Slovenia, South Africa, Spain, Sweden, Switzerland, Turkey, Ukraine and UAE.
Physical data includes all games, but only those sold in Belgium, Denmark, Finland, France, Great Britain, Italy, Netherlands, Norway, Poland, Portugal, Spain, Sweden and Switzerland.