Big Fish launches new cloud gaming service
Partnership with Roku forms Big Fish Unlimited for cloud gaming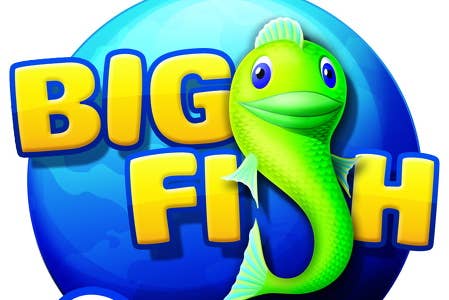 Social gaming developer and publisher Big Fish Games has announced the launch of Big Fish Unlimited, a new cloud gaming service that lets gamers play titles from the company on any PC and mobile platform. The new service was announced along with a partnership with Roku, who will be bringing a gaming channel to connected TVs.
"Big Fish Unlimited is a new way for customers to enjoy our games," said Paul Thelen, founder and CEO of Big Fish. "While our downloadable PC and mobile games businesses are thriving, Big Fish Unlimited enables us to quickly reach new customers on new devices and in new territories."
"Customers are increasingly adopting connected devices, and they expect games to be instantly accessible and playable across those devices. Big Fish will launch Big Fish Unlimited on PC browsers and tablets this quarter. Through our strategic alliance with Roku, we are adding a third screen: the connected TV. This marks the first time that customers can choose where to play, because our service is powered by the cloud and game progress will follow customers from device to device," said Will O'Brien, vice president and general manager of cloud gaming at Big Fish.
"The game play mechanics of our catalog of casual titles are ideally suited to this new delivery technology; anyone with a typical broadband internet connection will be able to use this service."
"Big Fish Unlimited is the type of service that will delight our customers," said Ed Lee, vice president of content acquisition at Roku. "With its top-quality content and variety of entertaining games that appeal to a mainstream audience, Big Fish Unlimited complements our other streaming offerings and we expect it to be a big hit in the Roku Channel Store."
Big Fish Unlimited will offer instant play for the top 100 titles in the Big Fish library, and will be adding games from its collection of 2,500 every week. Subscriptions start at $7.99 a month. The service will also offer free access to a rotating catalog of up to 20 games supported by advertising.
The company said it expects to expand Big Fish Unlimited outside the US in 2013.