Big Fish cuts 49 staff, "realigns" over 70 as Vancouver office shuttered
Casual firm discontinuing its cloud business, which "is not growing as fast as we had hoped it would and is not on a path to profitability"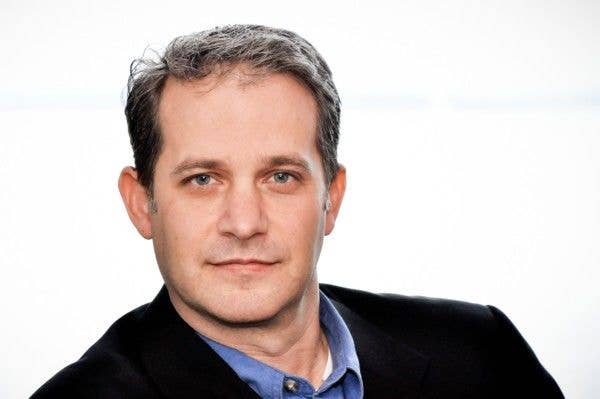 GamesIndustry International has just learned of significant changes to Big Fish's business. In a letter Paul Thelen, CEO and Founder of Big Fish, sent out today to all employees, the executive revealed that 49 employees were let go with an additional 70 or so "realigned." [Update: We clarified with a spokesperson that Big Fish previously had 524 full-time Seattle employees, so the 49 let go represent a nine percent reduction in headcount.]
The company is consolidating its offices into the Seattle location while closing down the Vancouver studio. And due to its desire to focus on just a few key languages, Big Fish is also looking to shut down its facility in Cork, "subject to a 30-day consultation that we are entering into with employees."
Along with the business changes, Thelen announced some changes to the management team. John Holland will now serve as president and COO of Big Fish Games; previous president Dave Stephenson is taking on a position outside of Big Fish. Also, the four business line general managers at Big Fish will now report directly to Thelen, allowing him "greater focus" on growing the business.
Here's Thelen's full letter to staff:
Since the founding of Big Fish more than a decade ago, we have continually evolved to meet the ever-changing landscape of casual gaming and the needs of our customers. Thanks to the incredible drive and dedication from all of you, our company remains healthy, with steady growth across multiple lines of business, and we have hugely popular games that are enjoyed by millions of paying customers. In fact, 2013 will be our 11th straight year of record revenue and we remain profitable with a positive cash flow. I am truly grateful and proud of what we have accomplished together and excited about the new opportunities ahead of us, which is why this message is especially hard for me to write.
The pace of change in our industry requires us to invest in the areas where we are growing and position us for the future. We continue to embrace emerging new lines of business, many of which are enjoying success, particularly in free-to-play. Our casino business is just one example, with Big Fish Casino achieving an evergreen top 10 gross-sales ranking on the iPhone and iPad. However, along with good news there is sometimes a "but," and here is ours - to continue this momentum, we need to realign our resources by increasing investment in the areas that are growing or profitable and eliminating investment in areas that are not on a path to success.
We had to make some very hard choices about these business areas that are not growing or profitable. I want to stress that our decisions are not based on our company-wide performance or that of the people working on those initiatives - both of which are strong - but because of where the market is growing, and quite frankly, where it is not. The most significant decision we are making today is that we are discontinuing our premium cloud delivery business. This service is not growing as fast as we had hoped it would and is not on a path to profitability. This decision reflects the reality that the costs to support streaming cloud delivery of premium games are too high, and the user adoption too low, for us to warrant continued investment.
Our free-to-play businesses, both casual and casino, will continue to be growth and leadership areas for us, and we are increasing our headcount and investment accordingly. On the premium casual business, we will continue to focus investment in our four largest languages: English, French, German and Japanese and will evaluate what amount of new localized content we will provide for our other supported languages.
So what will this mean specifically? ​
First, we are realigning more than seventy employees to focus on those areas of the business that are growing and scaling; however 49 full-time employees in Seattle are being let go.
Second, Seattle is our HQ and will remain the hub for premium and free-to-play casual game production. As a result, we will be consolidating our Vancouver game development projects to Seattle and shutting down that office. Oakland will remain the hub for free-to-play casino game production.
Third, we are making some changes to our management team in support of this strategy and realignment. Effective today, I'm pleased to announce that John Holland has been appointed President and Chief Operating Officer (COO) of Big Fish Games, expanding the key roles John has already held in leading our global operations and content acquisition and development efforts. John will be taking over the President role from Dave Stephenson, who will be moving on to a new opportunity outside of Big Fish. Dave has been an extremely valuable member of the management team, and we wish him well. In addition, with John taking on additional responsibilities overseeing the functional areas within Big Fish, our four business line general managers who formerly reported to John and Dave will now report directly to me, allowing me greater focus on our growth businesses.
Finally, as part of our decision to focus our premium business on the four largest languages, we are proposing to close our facility in Cork, subject to a 30-day consultation that we are entering into with employees.
As the founder of this company, it is painful for me to say good-bye to colleagues who have become our trusted partners, and in so many ways, close friends. Letting people go is not an easy decision, and we would not be making it if it weren't absolutely necessary to secure the best possible future for us at Big Fish Games. There is never an easy or good way to do this, but we made every effort to be respectful and to do right by those who are departing wherever possible to minimize the impact this will have on their lives.
I know many of you will have questions about these changes. I encourage you to talk openly with your managers, and my door is always open to anyone who would like to talk one-on-one.
As hard as these changes are, I'm also excited about our future. We have expanded our vision and realigned our resources to fully embrace the growth areas within causal games. We are now positioned to maintain and grow our market leadership as the world's largest producer of casual games, both premium and free-to-play, for PC, Mac and mobile devices.
We are making these adjustments from a position of strength, not weakness, and I am confident that our best days are ahead.
- Paul