Big Fish accused of "unfair or deceptive" trade practices
Class action suit filed over misleading free trial for the Big Fish Game Club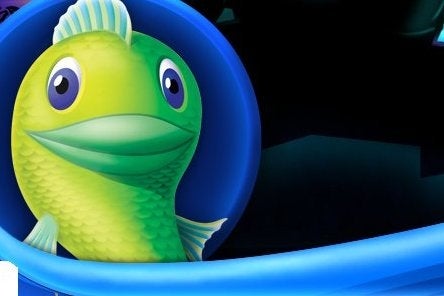 Big Fish has been hit with a class action lawsuit alleging "unfair or deceptive" trade practices related to its "Big Fish Game Club" membership program.
According to court documents filed in the western district of Washington at Seattle, a group of plaintiffs led by one Carolyn Carnahan is seeking damages after unwittingly spending a recurring monthly membership free that Big Fish did not properly advertise.
"The unfortunate reality is that BFG [Big Fish Games] omits informing its customers adequately about the monthly recurring fees, and BFG enrolls the vast majority of game purchasers into BFG's membership program while failing to adequately inform them of this key fact."
The lawsuit offers a step-by-step example of the purchasing process to illustrate its argument. When purchasing a game for $6.99 - in this case, IGT Slots Wild Wolf - the customer is prompted to sign up for a Big Fish account and enter billing information. However, as part of the purchasing process, Big Fish automatically adds a "Free Trial" for the Big Fish Game Club to the customer's cart.
The suit argues that, in the purchase of a premium priced item, a consumer "reasonably expecting" to pay only the charge for the item selected "has no motive or reason" to further investigate the terms of the free trial. If they did, it would involve clicking on, "a small hyperlink labelled 'See Details'."
"During the online process of purchasing a game, BFG fails to adequately inform its customers that, once BFG obtains their credit or debit card information, BFG will automatically enroll the customers in a 'monthly membership' program," the document states. "The result: BFG begins indefinitely charging small fees (often as much as $8.00) to its customers' credit or debit cards on a monthly recurring basis."
The suit claims that "scores of customers" have complained to Big Fish about this practice through a variety of channels. It also notes complaints issued to the Better Business Bureau.
"Unsurprisingly, the Better Business Bureau reports on its website that it's only able to publish 30 per cent of the consumer complaints about BFG to avoid having to 'maintain a large volume of complaints'. A significant number of those grievances are from customers complaining that they never knew they signed up for the Big Fish Game Club and/or would be charged a recurring monthly fee."
In 2013, Big Fish Games earned $266 million in revenue, its 11th consecutive year of growth.
Thanks Geekwire.