Best Places To Work Awards Winner: Survios
We interview VR developer Survios, one of the 11 winners of our first GamesIndustry.biz US Best Places To Work Awards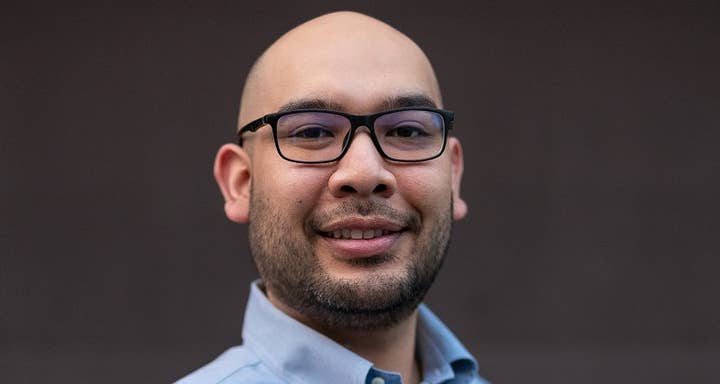 Survios may not be a household name for some, but the studio has worked on some major brands down the years.
The VR specialist has developed experiences based on big TV and movie licences, alongside original projects. But more than that, it is one of the best places to work in the US games industry. It was even lauded for its excellent health and wellbeing initiatives.
Following its victory, we caught up with VP of marketing Michael Medrano to find out more about the team.
For those that don't know you, who is Survios and what do you do?
Based in Los Angeles, Survios is a leading game development studio creating extraordinary interactive experiences with an emphasis on the future of reality-based entertainment. The studio has produced and published premium virtual reality experiences across popular licensed franchises, such as The Walking Dead Onslaught and Creed: Rise to Glory, and within its own critically acclaimed original properties. We are excited to release our first non-VR title Big Rumble Boxing: Creed Champions in September.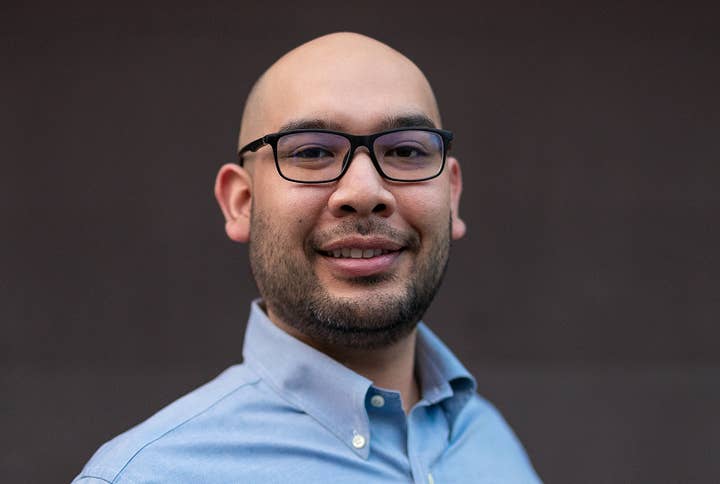 As the Vice President of marketing, I oversee the trade and publishing initiatives for titles such as Puzzle Bobble 3D: Vacation Odyssey and The Walking Dead Onslaught, as well as future projects at the studio still to be announced. During my time at Survios, I'm grateful to have been able to launch two of our widely popular titles.
What do you think makes you one of the US Best Places To Work?
Firstly, we are super grateful to have won the title of Best Place to Work. Since the inception of Survios, our executive team has always put our employees first. Without them, we would simply not exist. Survios has since remained faithful to having a work-life balance and ensuring we offer resources and opportunities for our employees to take full advantage of. This includes supporting mental and physical health, and supporting underrepresented groups across the gaming industry. We believe Survios is one of the Best Places to Work because we understand the meaning of keeping our employees happy.
So what are the biggest challenges you face in terms of keeping employees happy?
With many Survios employees working from home, it was challenging to continue hosting in-person health and wellness events, which included daily exercises and monthly group activities. Although these events were not mandatory, we always had a great turnout as many used this time to unwind. When the pandemic hit, we had to quickly think of ways to make these events just as effective and important, while understanding that because most are at home, we might not continue seeing a huge turnout. However, we were quite surprised to see that many still highly favored these events as we saw many smiling faces return to the virtual sessions.
What do you think makes you unique as an employer, and how do you maintain that?
"Aside from our dedicated health and wellness benefits, Survios works with educators to support the next generation of talent"
Aside from our dedicated health and wellness benefits, Survios works with educators to support the next generation of talent breaking into video games. We're a very nimble organization that makes decisions quickly and this allows us to seize opportunities that may not be available to very large organizations. The only way to maintain these advantages is through company culture and investing in our employees.
You mentioned the challenges of your health and wellness events during the pandemic, but overall how have you found adapting to the pressures of COVID-19?
Adapting to COVID-19 was difficult at first, with events such as our health and social sessions suffering, but ultimately we have thrived under the pressure. There is a feeling internally that if we can launch a game during COVID-19, we can do anything, so I think ultimately it was a unifying force.
What do you feel needs improving about working in the games industry, and what are you doing to help?
One of the key areas we are focused on is diversity and inclusion, like many other brands and studios in the space. As we move forward, our goal is to consider how we can support these facets further in gaming through every project we work on. Another key component of our recent work and success has been building around accessibility, and we are excited to share further news on this very soon.
What new initiatives are you looking to introduce to your company going forward?
Currently Survios is focused on returning to the office and implementing programs that are going to foster teamwork and camaraderie amongst our hybrid workforce. At the end of the year we're moving into a brand new office in Marina del Rey where part of Silicon Valley, the HBO series, was shot.
Check out Survios during the 2021 US GamesIndustry.biz Best Places To Work Awards below: