Best Places To Work Awards Winner: Phoenix Labs
We interview Dauntless developer Phoenix Labs, one of the 11 winners of our first GamesIndustry.biz US Best Places To Work Awards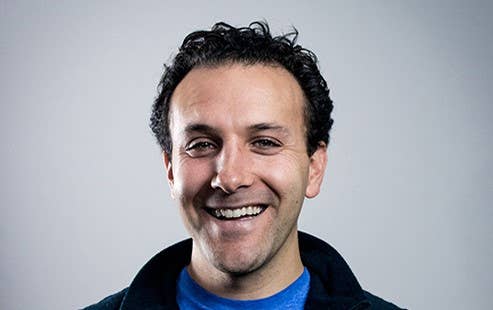 Live service games developer Phoenix Labs may be best known as a Canadian games studio, but it also has a fast-growing US team, too.
The company is best known for the Dauntless action RPG, and was formed by executives from Riot Games, Blizzard and Bioware.
The free-to-play studio was one of the big winners of our first US Best Places To Work Awards, and we've caught up chief people officer Sean Bender to find out more about the team.
Tell us about Phoenix Labs.
Phoenix Labs is a game development studio based in Vancouver, BC, with locations in the San Francisco Bay Area, Los Angeles, and Montreal, Quebec. Founded in 2014, Phoenix Labs empowers teams of passionate, experienced game developers to create deep, multiplayer games that bring people together.
And what do you do?
I lead our people-focused efforts at Phoenix. The body of work I'm responsible for includes setting the vision and strategy for our people and recruiting efforts, and championing our value of: 'People are the ends, not the means.' I was one of the three founders of the company in 2014. Jesse Houston, Robin Mayne, and I came together with the idea that there was a more effective, sustainable way to bring teams together to build video games.
What do you think makes you a Best Place to work?
We are a values-led organization. We have a consistent set of guiding principles that inform how we operate, and help bring the right folks together who can thrive in our environment and work system. Values alignment is the foundation of our hiring and interview processes --no technical skills or specific discipline experience is worth it if it involves having someone on the team who doesn't lift up and inspire the people around them.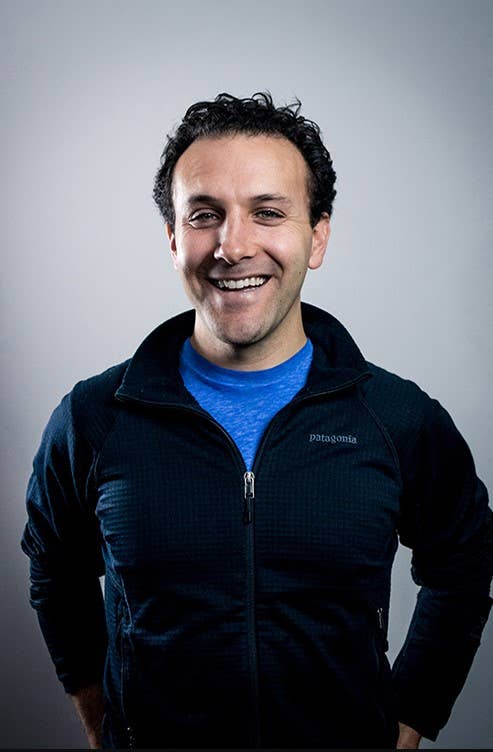 We also have a cohesive executive leadership team; the same group has led the organization since we started. This stable foundation and our strong trust-based relationships enable us to navigate the waters of game development with pragmatism, collective effort and cohesion.
Last and perhaps most importantly, we value our people and engage with them openly, honestly and transparently. We will share anything with the team that we are legally able to - in the early days, that even included the bank balances. Sometimes that means investing in creating context and having challenging conversations, but we believe that our team is capable of making better decisions if they understand the overall context that they work within.
What do you think makes you unique as an employer, and how do you maintain that?
One thing that sets Phoenix Labs apart is our focus on our core values. Through everything we do, we aspire to put our people first. We start with 'why' and not 'how,' and don't shy away from hard problems. We hire people for their ability to excel in a team environment so we can win together, and we embrace hyper transparency and candor to build trust across all our teams. We are a mosaic culture and grow and evolve with every new person that joins us.
Since we started, we have focused on building a studio where people stay until they retire. We are building a place people choose and invest in improving every day. Our people are surrounded by supportive teammates and managers, fairly compensated for the work they do, and given space and support to develop their skills, to grow, and to thrive.
We have also been successful in building a risk-friendly studio that embraces growth, change, and new perspectives. We approach running the business like running a live service video game -- put out a patch, get some feedback, iterate, try again. We use our values to guide our efforts and give us a clear sense of who we are and who will thrive here. We invest in bringing in new people that expand our skills, capabilities and perspectives.
What are the biggest challenges you face in terms of keeping employees happy?
I don't think about this question as it is framed. We treat employing exceptional people as an exceptional privilege; people are the key drivers of our success. In my experience, trying to make people happy is a path to suffering for everyone involved. People individually get to choose happiness; our role is to set up an environment to support that choice.
For example, we work to ensure every employee has a clear set of expectations around their role, where they are in their professional development, and areas they can grow. We have no contractual or financial mechanisms -- golden handcuffs -- that keep employees tied to us. We want them to choose Phoenix Labs every day, and we want to earn their trust and respect every day. If employees encounter things that they don't understand, or are concerned about, they are encouraged to seek clarity, and invest in helping us improve as an organization.
How have you found adapting to COVID-19?
"Historically, the games industry has not been a people-focused employer, especially in regards to creating stable careers"
We are fortunate in that we have always had a few full-time remote team members, so we had the basic infrastructure and work practices to make the transition quickly and efficiently. We are grateful that we had the ability to adapt to being a fully distributed team and continue to work and survive as a business throughout the pandemic. In fact, we shipped some of the biggest patches in Dauntless history just as we moved to a fully distributed team. This gave us confidence that our teams could still do great work under the circumstances.
Some of the more challenging adaptations for the studio were around being more proactive and cognizant of communication methods, and trying to encourage folks to keep a healthy work/life balance and work hours in a situation where work and home had no physical separation. For example, within the first week of fully work-from-home life, we instituted the idea of optional 'stand downs' at the end of the day, in addition to morning 'stand ups' to help folks feel like there was a clear end point to their work day.
We have always believed that we do our best work together and overall, the experience throughout the pandemic has helped to really affirm for us that we want to remain committed to co-located development as an organization, in the long term. Since March 2020, our commitment to the team has been to follow local government and health guidelines for each location and to have the studios open when it is safe for our teams to be there. While many of our teams are already back together full time, and others are starting to come back together now, we will continue to adapt and adjust to future waves of the pandemic as needed.
What do you feel needs improving about working in the games industry, and what are you doing to help?
Historically, the games industry has not been a particularly people-focused employer, especially in regards to creating long-term and stable careers paths. For instance, many companies in games make heavy use of contracting and have regular cycles of layoffs that correspond with boxed product shipping cycles. It is challenging for individuals to make long-term life planning decisions like putting down roots in a particular city, home ownership, starting families, and so on, when they aren't feeling confident about how long they may have this particular job.
This also has a tendency to create multiple classes of employees, who may not receive equitable pay or benefits, and are not always included in team events, celebrations, or communications equally. As I mentioned previously, one of our goals at Phoenix Labs, since day one, has been to create a studio where we can retire together. Every single hire we make is a full-time, permanent hire. Part of getting approval to hire a new person here requires the hiring manager and team to map out the work ahead of them and build confidence that there is a crucial need for this person for the long term, as we do not hire for short-term capacity as a quick-fix solution.
There is also a very stereotypical view of who becomes a game developer, and what they look like. We believe that building the best teams means bringing together folks who have a diversity of perspectives, experiences, and backgrounds, and ensuring they are aligned with our values. In the early days of the company, we used similar hiring practices as many studios, hiring from our networks and creating a very homogenous group of humans. Over the years, we have worked hard to examine our hiring practices and reworked them to ensure we see a wider breadth of candidates, evaluate them in equitable ways, and put in guardrails against unconscious biases.
We're proud that about 50% of our team is comprised of folks from groups that were historically underrepresented in the games industry, and we look forward to continuing to iterate in this space.
What new initiatives are you looking to introduce to your company?
We are working to innovate in our core model of how to build clear, understandable, aspirational career progression paths. We've grown from one studio location to four since we started the company, and expanded to support around half a dozen new game prototypes. To sustain these efforts, we're kicking our hiring into overdrive, while at the same time aspiring to maintain what we consider best-in-class hiring practices and candidate experience at the studio.
We're privileged to be in a space where we can offer a home for people who are excited to do the best work of their careers in a transparent and supportive environment.
Check out Phoenix Labs during the 2021 US GamesIndustry.biz Best Places To Work Awards below: