Best Places To Work Awards Winner: Big Run Studios
We interview mobile games developer Big Run, one of the 11 winners of our first GamesIndustry.biz US Best Places To Work Awards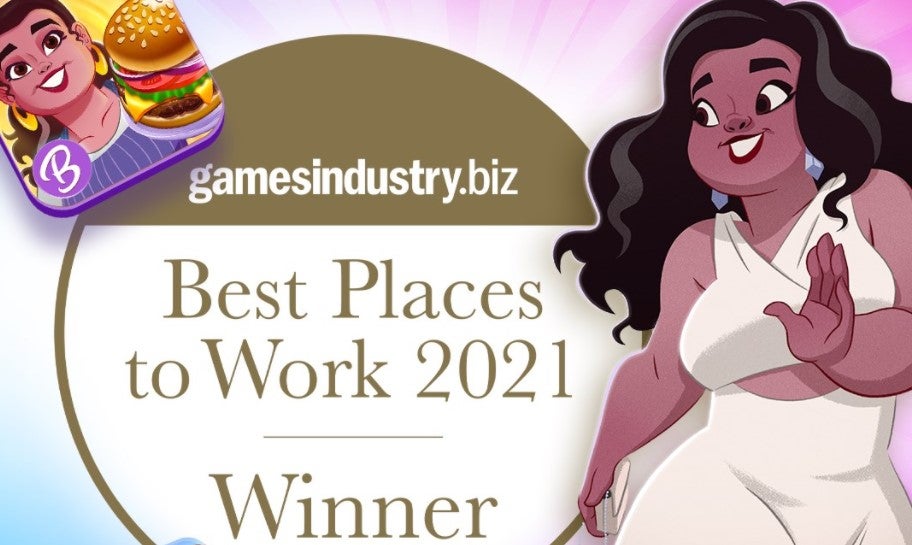 The Best Places To Work Awards US featured a number of winners of all shapes and sizes.
One such team was the small mobile game studio Big Run, best known for Blackout Bingo. The team has attracted big investment over the last 18 months, and is made up of experienced talent from across the business.
After its victory at our US Best Places To Work Awards, we speak to co-founder and CEO Andrew Bell.
What can you tell us about Big Run Studios?
Established in 2019 and headquartered in Oakland, California , Big Run Studios is a team of game industry veterans who are passionate about delivering high quality casual competitive games across all mobile platforms.
We work with the biggest brands and leverage the newest technologies across all stages of development. Our mission is to create cutting edge mobile games that represent the community we live in today. We want players to enjoy our games and see characters with traits they can relate to so they always feel welcome and invited to play.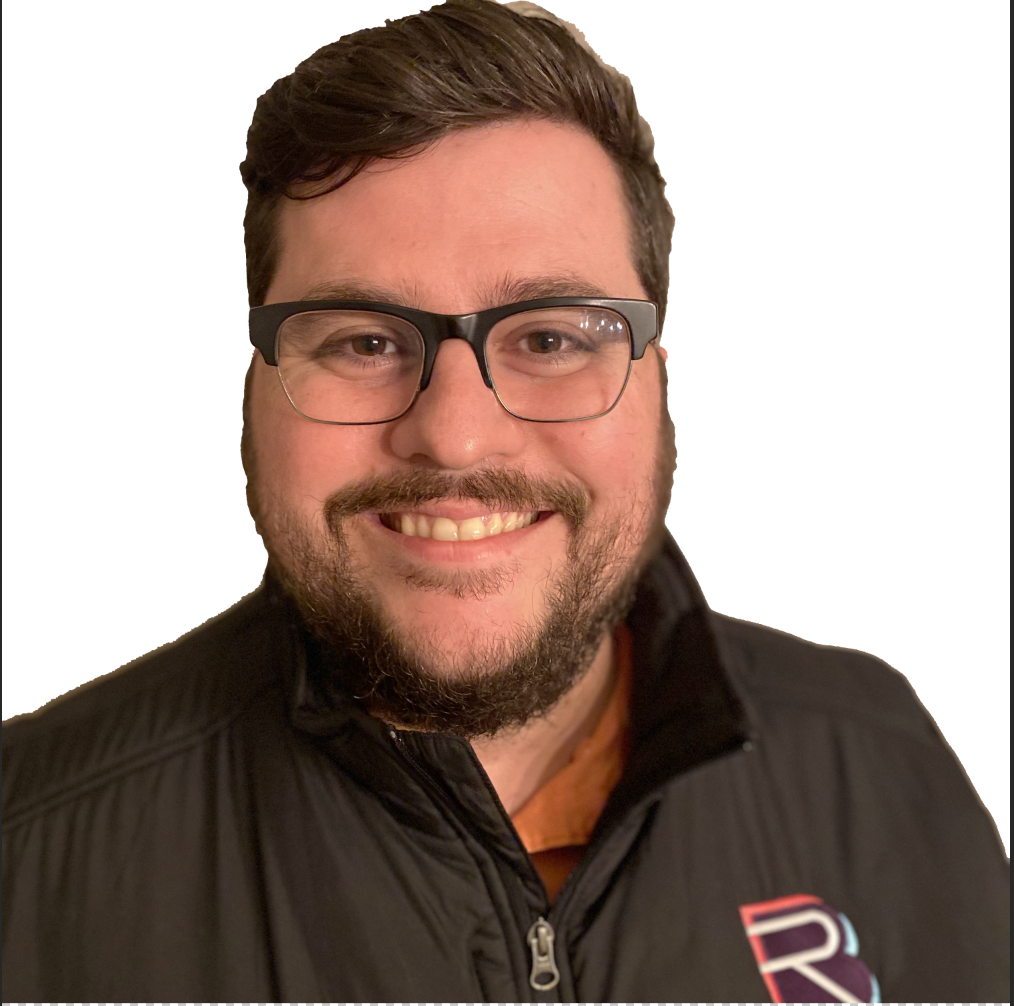 And what do you think makes you one of the US Best Places To Work?
We have thoughtfully compiled a veteran team that passionately believes in our company's values and mission. Upon spending decades working in the games industry on AAA and indie titles, each member brings their unique perspective and expertise to create the best experiences for audiences who are often overlooked.
It's rare to find an environment where everyone genuinely supports each other on projects and tasks no matter how big or small. This willingness to roll up your sleeves, pick up a shovel and tackle any task at hand isn't something you see everyday. Our own employee satisfaction survey found that most 'Big Runners' consider our studio the best they've worked for in their career, often citing how valued, appreciated and invested we are in their professional growth. Others have praised our staunch support of work / life balance, which allows them to bring forth fresh, innovative ideas without feeling burnt out.
What do you think makes you unique as an employer, and how do you maintain that?
The majority of the Big Run Studios team has over a decade of experience in the industry. Most of our senior leaders have 15 to 25 years experience working on renowned titles ranging from FarmVille, Words With Friends and Angry Birds to World Series of Poker, Gun Bros, Deer Hunter and Harry Potter: Wizards Unite. This experience allows us to learn from past successes and failures and apply best practices to the games we design now for underserved audiences.
Our character, Chelsea, is also a strong distinction for Big Run Studios. Her brand, style and vibe powerfully resonates not only with our players but with every team member who champions how she's portrayed. Chelsea's truly a bright shining star -- she's of multiple ethnicities, body positive and exudes inspiration as she travels the world and welcomes you in an authentic way that makes you want to see more of her in and out of the game. We also ensure that Chelsea's friends are diverse and inclusive by having traits and characteristics from various cultures, backgrounds, sexual orientations and gender expressions. We're proud to create characters that embody qualities that our team honors and strives towards.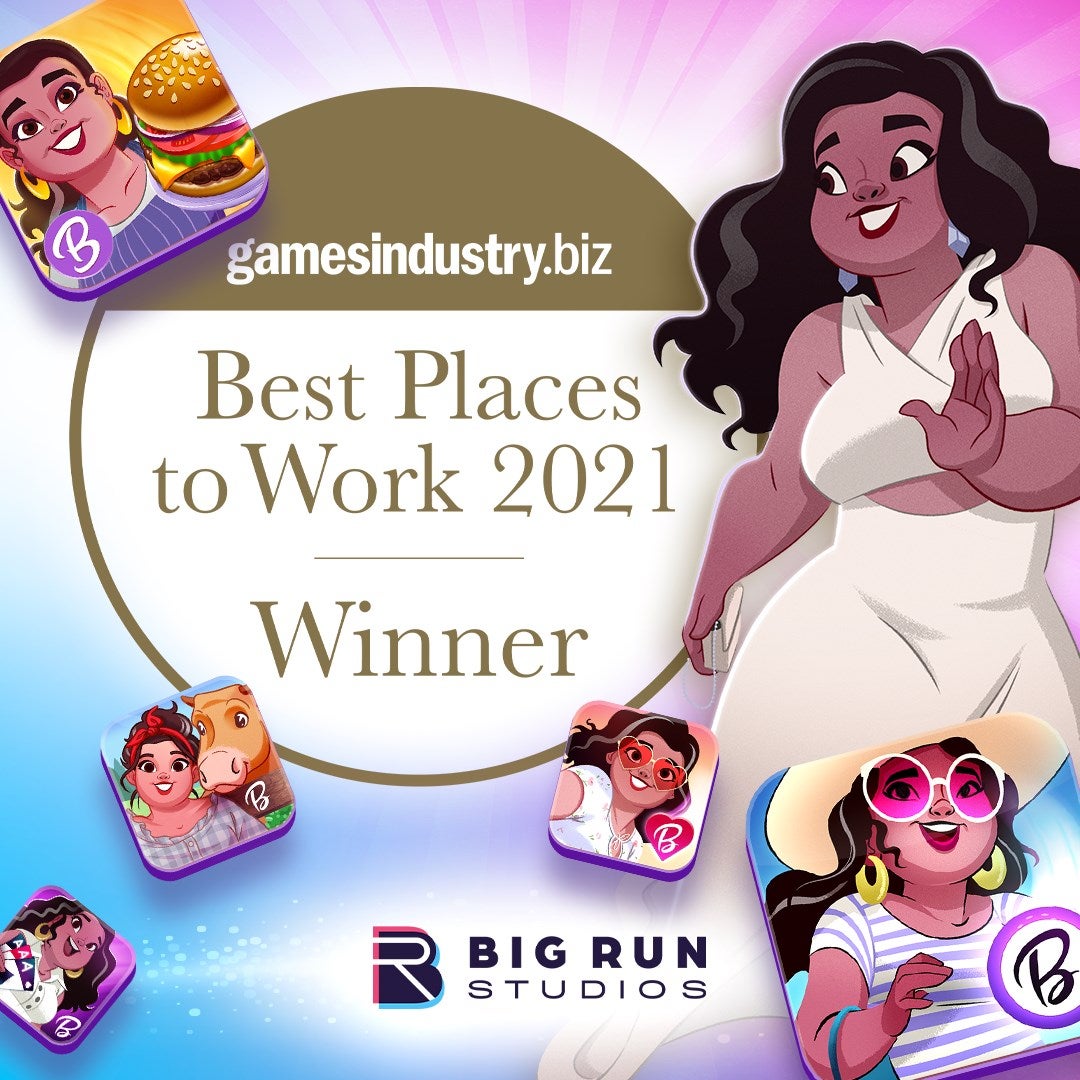 What are the biggest challenges you face in keeping employees happy and satisfied?
We are a fully remote team, even prior to the COVID-19 pandemic. It's often challenging to keep folks feeling connected with high employee morale. We've tackled this by hosting monthly All-Hands Meetings to keep teams transparent about business successes and challenges, along with daily scrum meetings to ensure teams are aligned on strategic efforts and unblocked on any tasks.
We also want team members to get to know each other, so we host happy hours, weekly game nights, show and tell, virtual team lunches and utilize fun Slack channels and virtual backgrounds to share ideas, facts and things that make you smile. Most activities encourage the team to share their culture, backgrounds and hobbies, which often sparks fun conversations and fosters a greater understanding of the perspectives each of us bring to the work we do. We're also grateful for software tools such as Miro, which allows us to brainstorm together as if we were in-person.
How have you found adapting to COVID-19 and the pressures that's brought about?
We're honored to be the recipient of GamesIndustry.biz's Crisis Management Award for our response to the COVID-19 pandemic.
COVID-19 provided us the opportunity to show how much we cared for our team but also the players we serve. As the team was accustomed to working remotely, we continued business as usual but were extra accommodating for those who needed to care for family members during this time. It didn't matter if you were a parent doing distance learning with your child, looking after a relative or simply adjusting to working at home with your partner / spouse -- we always understood the importance of flexibility and supporting each other through the pandemic.
We're proud that our corporate social responsibility program, Big Run Cares, also raised player awareness and provided financial donations to nonprofits that our employees felt passionate about. These organizations served overlooked communities impacted by COVID-19, some examples being #StopAPPIHate, Austin Urban League, CARES, Pequeños Pasos and the GLBT Historical Society.
What do you feel needs improving about working in the games industry, and what are you doing to help? I'd love to see more diversity, equity and inclusion in video games, in the form of game characters and game makers. It's the foundation as to why Big Run Studios was established and a belief that we'd love to see across the industry as a whole. We also hope that the industry recognizes the importance of supporting their teams so people can bring their best selves to work. All of that will help elevate the kinds of game experiences we're creating since rising tides lift all boats and benefit everyone, particularly audiences that have historically been overlooked.
What new initiatives are you looking to introduce to your company going forward?
We are excited to further strengthen and support positive social change and awareness for Diversity, Equity & Inclusion, female empowerment and issues that matter most to our employees and audiences. We've got some really exciting initiatives in the works and can't wait to unveil them in the coming months.