BBC iPlayer rolls out on Xbox Live
UK customers will be able to access the popular streaming service for free, starting today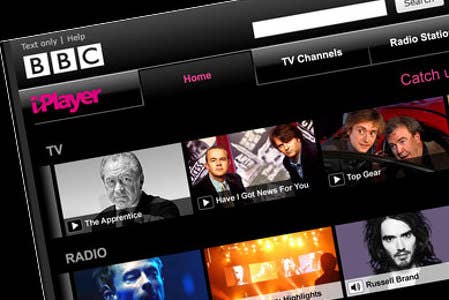 The BBC iPlayer will start to roll-out across the Xbox Live service today. It will be the only UK content partner available without a Gold membership.
The iPlayer is already available on the PlayStation 3 and the Wii, but the BBC's mandate to offer the service to UK Xbox owners for free clashes with Microsoft's strategy of reserving entertainment content for paid subscribers.
The Xbox Live app was demonstrated for the press yesterday, with particular focus on the integration of Kinect-enabled voice and gesture control. The UI is modelled on the tile-based 'Metro' format Xbox Live introduced at the end of last year.
The BBC's popular streaming service launched on Christmas Day 2007, and has since become one of the most popular entertainment destinations on the internet.
Last year, the service received more than 2 billion programme requests, 433 million of which came from a "TV device" - game consoles, connected TVs and set-top boxes. The BBC expects requests from TV devices to account for more than 50 per cent of all requests by 2015.