BBC aspires to Defiance-like transmedia approach
Robert Nashak, BBC's EVP for digital, explains how the company deals with its vast array of IP and why BBC is so excited for Microsoft's next-gen Xbox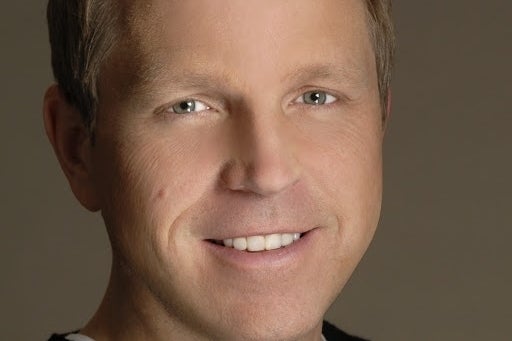 The amount of content that BBC Worldwide owns is immense, covering a wide range of topics. The BBC continues to produce and distribute some of the best-known content in the world, and its products are seen all over the globe. Choosing what to turn into games is the daunting task set before Robert Nashak, the executive vice president for digital entertainment and games. GamesIndustry International sat down with Nashak recently to talk about this process.
Nashak gave some examples of the BBC's range of products. "We have Dr. Who which is celebrating its 50th year as one of the world's biggest sci-fi brands; we have Dancing With The Stars, which is one of the of the most successful entertainment shows in the world localized for 40 countries; we've got Top Gear, the world's largest entertainment car show which is seen in 178 different countries; we have all this natural history content from BBC Earth," Nashak said. The content continues to come out in various forms: "We're about to launch, on December 20th, Walking With Dinosaurs 3D, a major motion picture. There's a lot to work from; it's daunting but it's also very exciting."
Each brand can appeal to a wide range customers, because of the different audiences the BBC reaches. "There's a lot of variety in those IP," Nashak said. "Dr. Who, for instance, is a kid's brand in the UK and it's a sci-fi brand in America." Given that the audience can be highly variable, the BBC has to figure out what audience products should address.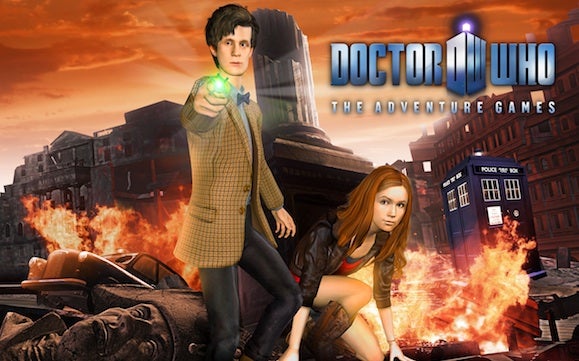 "One size fits all is really hard, particularly when you're not launching games any more but you're building services. We make a determination through several things," Nashak explained. "What platform do we want to be on, which demographics on that platform, and which countries do we want to be in and what sort of platform penetration is there in that country? A good example is Dancing With The Stars; we built the online game in such a way that we can localize it according to the country that it was in. DWTS tends to skew older female in the US, but in France it was 13- to 24- year-olds who are really into it. What we're learning as we go is that these properties have very very different demographics wherever they may be popular. We have to build our games in such a way that we can reflect this."
Nashak said one platform is attracting the most attention. "I think like everyone, mobile/tablet is the place to be right now," Nashak said. "Walking With Dinosaurs is a good example. We have a big brand reboot ahead for us. Three years ago we decided to relaunch it as an entertainment brand and take it out of the documentary realm. We built a web site out of LA with social media happening already. We've been working with Apple to refine what the product should be in mobile. Launching in April is Walking With Dinosaurs: Inside The World, narrated by Stephen Fry, which is a comprehensive encyclopedia of all things dinosaur."
"I think like everyone, mobile/tablet is the place to be right now"

Robert Nashak
One of the key techniques for Nashak is working on the interactive property alongside the development of the television show or movie. "Where we can get in with the creatives early, we try to develop in tandem with them a digital strategy," Nashak explained. "That's the wave of the future and BBC's been doing that."
One of the problems with games based on other media has been releasing games months or even years after the movie or TV show it was based on was at its peak. With mobile products it seems like it's more possible to release games near or even with the release of a TV show, which means that the game can really take advantage of the marketing for the TV show. "We definitely want to be there for the promotional tie-ins, absolutely," Nashak agreed. "But you also want to be there between the promotional heights to extend the brand. Dinosaurs are particularly easy because dinosaurs are so perennially popular, and this is a brand that can do dinosaurs like no one else."
Interactive properties used to be like a plush toy or a beach towel; a secondary product that takes advantage of the popularity of the primary creative property. The BBC is looking to make the interactive properties more of an equal partner. "It used to be that games were ancillary products," said Nashak. "Defiance is a good example from SyFy, where if you can think of them holistically from the get-go it's much more important. I'm a big believer in games and media properties really working together. I used to do Harry Potter games for EA, and you were always trying to hit the movie deadline. That rush never worked. You can only get so much of the creatives' time."
One of the biggest sea changes for old-line publishers has been moving from a product release for a brand once every year or two to the game having new content every week. "People can do that sometimes locally, but how do you do that globally? That's the challenge," said Nashak. "It's a fun challenge."
"Brands are being created by their audiences, and we need to embrace that"

Robert Nashak
Nashak explained one of the surprising ways that the BBC is approaching the market. "Brands are being created by their audiences, and we need to embrace that," Nashak said. "The other thing that seems to be changing in the media landscape is brands and IP being less afraid of the fans creating their own stuff, and more embracing it. The idea that a fan can go and create something about Dr. Who out there, or any of our brands, it's not 'Uh oh, there's a problem.' Let me give you an example. We often look at the App Store for rogue apps, people who've just done a Top Gear app or whatever. If I come across a Top Gear app that's unauthorized we'll try to either work with that developer to see if we can actually make it work, or we'll ask him to take it down."
"We have actually just launched an app called Dr. Who Eye Stalk. It was developed by a fan named Paul Gee, and I called him up and had a nice conversation. I said 'We really admire this app, why don't we make it official? Come work with us and we'll give it the Dr. Who imprint and we'll partner with you.' It was just a great thing to do, and it was the right thing to do."
What does Nashak see for the future? "I'm very optimistic for this next generation of consoles," Nashak said. "It's been awhile. I think we're going to see Microsoft, for example, really get it right - not that they haven't in the past. You're going to see this next Xbox be a true home entertainment system. I think they're going to have a system when you get into Xbox Live that's going to be very seamless; you'll see more frictionless billing."
One of the areas Nashak would like to see improved on consoles is cross-merchandising. "As a media company, for example, one of the things I'm interested in is can we cross-merchandise our stuff on the system? When you go to iTunes and you look up Dr. Who, you get the TV show, you get the app, you get audio clips - it's all there on the same thing. We sell and rent a lot of video on Xbox, through Netflix or through the Xbox video service. We have a great partnership with Forza where we've integrated it with Top Gear. We've been trying to do as much as possible cross-merchandising, so that people get a sense of all the different ways a brand can get into their life. Creating new strategic gateways into these brands is important, and if Xbox does its job right I think Microsoft is going to develop a great cross-merchandising place for us."