Base.com cancels all Super Mario 3D All-Stars pre-orders due to stock allocation
UK retailer says Nintendo is unable to assure it will increase "woefully short" stock allocation after launch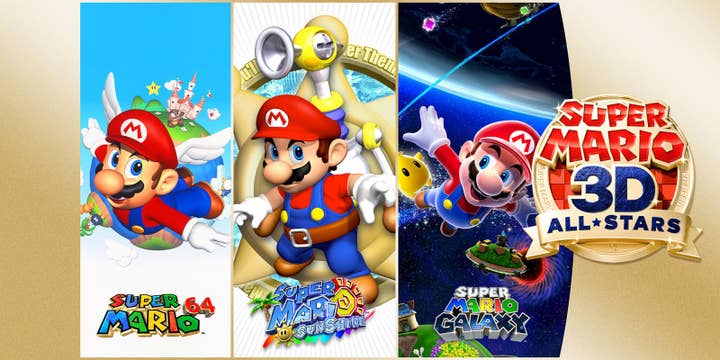 Online entertainment retailer Base.com has cancelled all pre-orders for Super Mario 3D All-Stars, claiming that Nintendo has not promised sufficient stock to fulfill all orders.
The company issued an email to all pre-order customers, which surfaced on the ResetEra forums and has been verified by our sister site Eurogamer.
The email reads: "We have just been notified of our allocation of Super Mario 3D All-Stars and it is woefully short. This is very disappointing and it is with great regret that we have to inform you that we will be unable to fulfil [your] order on the day of release."
The company added that Nintendo and its UK distributors are "unable to give us any reassurance that more stock will become available after release."
As such, the company has "taken the regrettable decision" to cancel all orders, presumably to sell the game on a first-come, first-served basis when it launches.
Super Mario 3D All-Stars is due for release this week -- Friday, September 18, to be precise -- and features polished versions of Super Mario 64, Super Mario Sunshine and Super Mario Galaxy.
It marks the 35th anniversary of the original Super Mario Bros on the NES, and will only be available physically and digitally until March 2021.
It's worth noting that this could only apply to Base, with Nintendo focusing on larger retailers. Eurogamer notes that both GAME and Amazon are still offering pre-orders, although ShopTo has it marked as Sold Out.
GamesIndustry.biz has contacted Nintendo for clarification.