BAFTA Young Game Designers competition finalists revealed
New Game-making Award added this year and backed by SCEE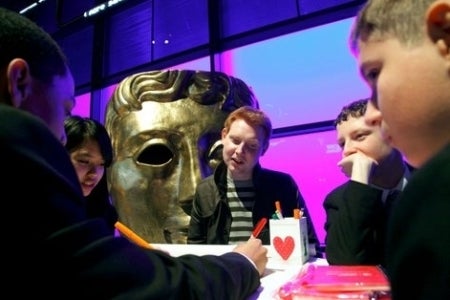 The finalists for this year's BAFTA Young Game Designers competition for 11-16 year-olds have announced, with a new category backed by Sony Computer Entertainment Europe.
The finalists for the Game Concept Award are Cube Wars by Pleasant Peasants, Piping Thistles by Floating Log Games and Vacuum Pannic (AKA Suck It Up) by Chazman.
The finalists for the new Game-Making Award, which recognises games made with game-making software or programming languages are Ball Boy Vs The World by The One Legg, Crystal Of Harmony by Team Bridge and Smiley Dodgems from Tanbridge Solo.
"The quality of the entries was fantastic; I was very impressed with all of them," said Outnumbered's Tyger Drew-Honey.
"When I was going through the entries I had to remind myself to move on to the next one as I found myself playing them over and over again - they were so much fun!"
He and Hollyoaks star Anna Shaffer are both Celebrity Ambassador's and judges for the competition.
"The quality of entries this year was amazing! I was really impressed. I could see myself playing the games and could really visualise what they would be like," added Shaffer.
The jury for the Game Concept Award was chaired by Marmalade's Harvey Elliott, while the Game-making Award jury was headed up by TT Games' Jonathan Smith and SCEE's Will Sykes.
The winners of both awards will be announced at the British Academy Children's Awards on November 25.