BAFTA Ones to Watch nominees announced
The Wall Shall Stand by Pixel Tailors, Sundown by Mild Beast Games and Selfienation by Pictrail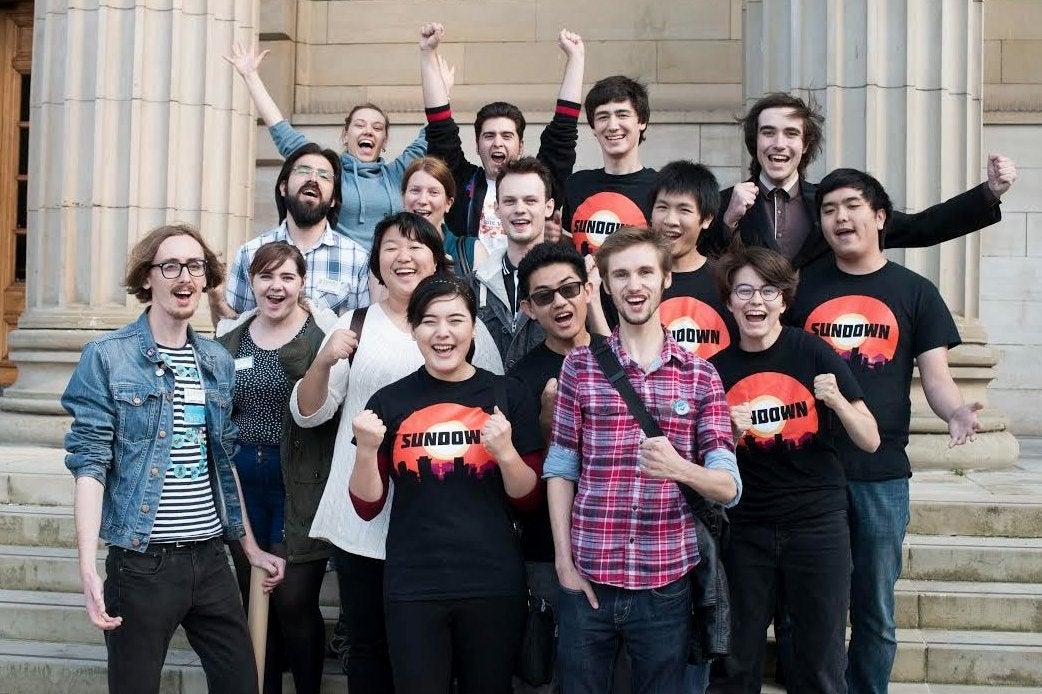 The winners of the Dare to be Digital game design competition have been announced, with the three teams shortlisted for the BAFTA Ones to Watch Award.
The winning games were The Wall Shall Stand by Pixel Tailors, Sundown by Mild Beast Games and Selfienation by Pictrail. The BAFTA Ones to Watch Award final winner will be announced at next year's British Academy Games Awards.
The Audience Award, awarded to the most popular game of the Dare ProtoPlay festival, went to EctoPlaza by Yeah Yeah Games. The Channel 4 Award and the Design in Action Award for Commercial Potential both went to Pathos by Pathos Studios.
"Dare to be Digital has grown into a major international game design competition and this year's entries are the most exciting and creatively diverse we've ever seen" said Abertay University's Professor Gregor White.
"Selfienation, Sundown and The Wall Shall Stand are exceptional games and they strongly deserve their nominations for the BAFTA Ones to Watch Award. Our most recent BAFTA Ones to Watch winner, Chambara, went from Dare ProtoPlay to being part of the IndieCade showcase at E3, one of the world's biggest gaming events. We expect to see great things from all this year's Dare to be Digital contestants as they become the next generation of inspiring game developers."