B.U.G.S. program to launch tonight at BAFTA
Network aims to highlight industry graduate talent in the UK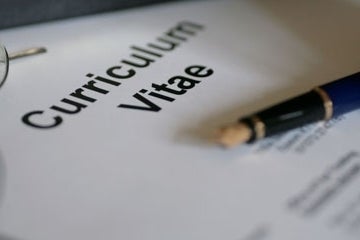 Tonight sees the launch of a new UK industry network known as BUGS, the Business an Industry Games Syndicate, which aims to provide employers with access to the very best of the nation's graduates, and those graduates with a place to exhibit their CV and portfolios.
The event will take place at BAFTA's London headquarters.
The initiative is the brainchild of Jon Hare and Carsten Maple, with the aim of improving the UK's output until it returns to a position in the top three game-producing countries worldwide.
Essentially, BUGS will provide a database of the work history of UK industry figures, with the addition of a full list of game credits to their name and the positions they held on each project. Students will be individually verified by BUGS team members to ensure accuracy. Students will also be offered access to a range of teaching materials and events.
"BUGS is there to give games students a greater understanding of the industry they are about to enter and to help British developers find the talent they want, at the standard they need," said co-founder Jon Hare. "To help grow their businesses and re-establish the UK as one of the top countries in the world for games development."
Both UK trade bodies, TIGA and UKIE are on board to support the program and look to be involved in its work going forward.
"TIGA supports the BUGS project and we expect many of our members will too," said TIGA CEO Richard Wilson. "This is a project that has been conceived and built to make the UK games industry stronger and more competitive, by raising the standard of UK video game graduates, and then making them easier to find and assess. This programme could go a long way to enhancing the skills of more UK graduates and so help them secure jobs with UK games businesses."
UKIE head Jo Twist is also behind BUGS and will take part in an on-stage panel discussion of the program at BAFTA tonight, alongside TIGA's Drew Field and Creative Skillset's Gina Jackson.
"Securing the best skills pipeline is so important to the sustainable future of our industry and BUGS is a fantastic opportunity for UK graduates to skill up and allow games business to access the highest calibre of graduates possible," added Twist. "Working alongside the BUGS scheme, our Student and wider membership of developers, publishers, SMEs and service companies, we can support and grow the industry to make the UK the best place to make and sell games. We encourage all games business to sign up for free to take on the next generation of games talent."
UK MP Ed Vaizey and Sir Ian Livingstone will also both be presenting at the event.