Ataribox will be similar to NES Classic
There will be a focus on delivering classic Atari content, but unlike Nintendo, new content will be offered as well
Clearly, there's a nostalgia wave hitting the games business at the moment, and as one of the oldest brands in gaming Atari is hoping to take advantage of this trend. The company continues to tease its upcoming console, the Ataribox, and now it's shed some more light on what will be offered.
As noted by The Verge, Atari distributed an email to fans to explain that the system would be akin to Nintendo's NES Classic, made to look in some ways like a miniature of the old Atari 2600 with faux wood paneling. A second version of the console will feature a black and red color scheme. The system will feature SD card support, a HDMI port, and four USB ports. That SD card support will no doubt be useful, since Atari mentioned its intent to offer both classic gaming content and current content, which is a very different strategy from Nintendo's.
Overall, details on the system are still slim. There's no information on exact specifications, what games will be included, what kinds of "current content" will be supported, pricing or release timing. Atari noted that this is deliberate as it wants to gather as much feedback from fans as possible.
"We know you are hungry for more details; on specs, games, pricing, timing," Atari said in a statement. "We're not teasing you intentionally; we want to get this right, so we've opted to share things step by step as we bring this to life, and to listen closely to the Atari community feedback as we do so."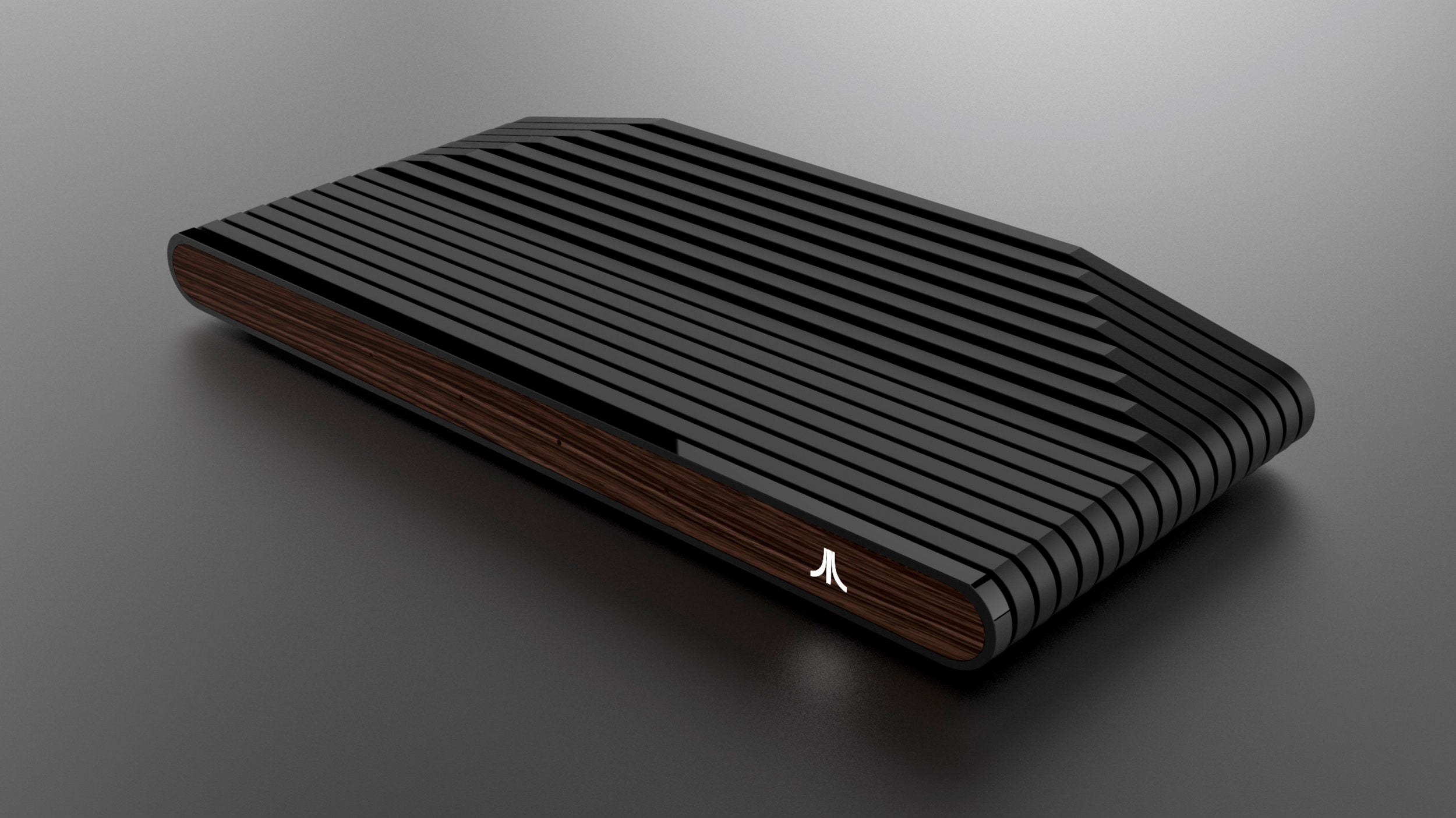 The company added, "We've been blown away by the feedback since the teaser release... Our objective is to create a new product that stays true to our heritage while appealing to both old and new fans of Atari."