Atari sues over KitKat ad campaign
Company cites "plain and blatant" infringement in UK TV spot and social media ads recreating arcade classic Breakout with chocolate bars
The American arm of a French game company is suing a Swiss chocolatier over a UK television ad and social media campaign. As reported by Reuters, Atari Interactive has filed suit against Nestle in a US federal court in San Francisco, alleging that an advertisement for KitKat chocolate bars infringes on its rights to the classic arcade game Breakout.
The ad in question features four people on a couch, playing video games and eating KitKat Bites. As the ad continues, it shows that the group are playing a brick-busting game like Breakout where the bricks on top of the screen are KitKat bars which players destroy by bouncing balls into them from paddles sliding across the bottom of the screen. The camera then pans out and shows the group is actually playing in a busy train station while a voice encourages the viewer to "Share your break" and "Have a break with new KitKat Bites." Another version of the ad depicting a generic top-down maze game instead of a Breakout-like title was used earlier this year to promote KitKat Bites Peanut Butter.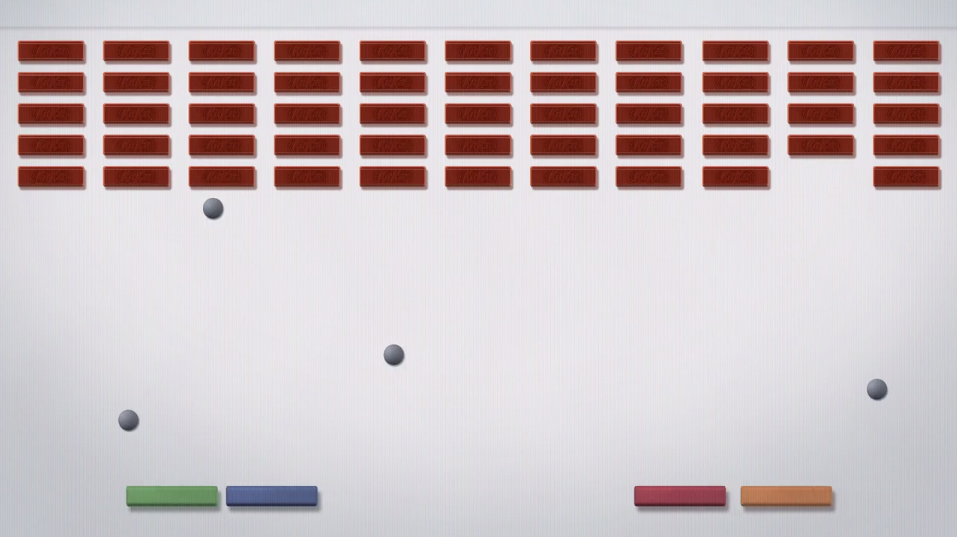 GamesIndustry.biz obtained a copy of the suit, which also takes Nestle to task for ad campaigns on Facebook and Twitter that included mock screenshots of a KitKat-styles Breakout game, accompanied by text like "Is it time to break out the Breakout?! #mybreak" and "Get your game on Breakout Breakers! Who's ready to play? #mybreak".
Atari argued that the Nestle campaign has damaged it because licensing its IP makes up a significant amount of its revenue, and it is now less likely to be able to license any of its titles to Nestle's competition in the space, like Hershey or Mars.
"The infringing conduct in this case is so plain and blatant that Nestle cannot claim to be an 'innocent' infringer," Atari said in the suit. "Nestle is a corporate giant, an experienced marketer, an owner of a massive portfolio of IP itself, a frequent litigant, and a deep pocket with access to scores of in-house and outside counsel. Nestle knew exactly what it was doing."
As a result, Atari is seeking three times the amount it would otherwise have been able to command if Nestle were found to have infringed on its rights.
A Nestle representative told Reuters, "This is a UK TV advert that ran in 2016. The ad no longer runs and we have no current plans to rerun it... We are aware of the lawsuit in the US and will defend ourselves strongly against these allegations."