Assassin's Creed III Ubisoft's most preordered game ever
Publisher says latest stealth action game has doubled up its previous best, Assassin's Creed Revelations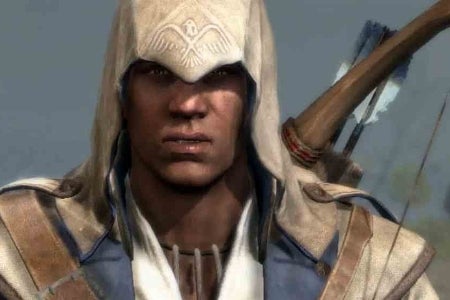 Historical stealth action game Assassin's Creed III has made a little history of its own, as Ubisoft today confirmed the game has become the company's most preordered title to date.
While Ubisoft did not give a number for the game's preorders, it did note that they more than doubled last year's Assassin's Creed Revelations, the game it toppled for the title. Preorders at GameStop lagged slightly behind, with the retail chain reporting reservations not quite twice as high as Revelations.
The Assassin's Creed franchise has sold a total of more than 40 million copies to date. While the mainline franchise is just now reaching its third full installment, Ubisoft has produced two side-stories for consoles, as well as multiple spin-offs spanning the Nintendo DS, PSP, mobile platforms, and Facebook.
Preorders aren't the only company records Assassin's Creed III is setting. When the game launches October 30, it will reap the benefits of the largest marketing commitment in Ubisoft history. A PlayStation Vita spin-off, Assassin's Creed III: Liberation, is also set for launch that day.