Assassin's Creed III sells 3.5 million
Series sales double year-over-year; Ghost Recon helps push Ubisoft revenues up 12% as Just Dance just declines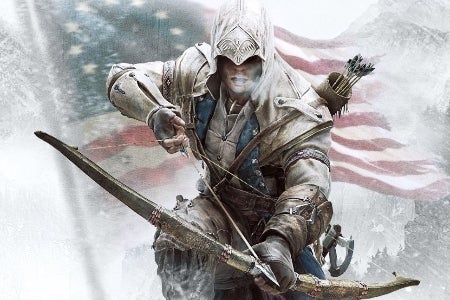 Ubisoft's Assassin's Creed III victory lap overshadowed the release of its first-half financial report today, but there was good news to be had on both fronts.
Starting with Assassin's Creed III, Ubisoft estimates that the latest entry in the stealth action series has sold through more than 3.5 million copies since its October 30 debut. That makes it the biggest launch in company history, with initial sales doubling those of last year's Assassin's Creed: Revelations.
Ubisoft was doing well even before the launch of Assassin's Creed III. For the six months ended September 30, the publisher reported sales of €279.2 million ($357.9 million), up 12 percent year-over-year. However, Ubisoft still reported net losses of €32.3 million ($41.4 million), improved from losses of €37.1 million ($47.6 million) for the April-September period of last year.
Those numbers were driven by a combination of factors. First, digital revenues were up 82 percent year-over-year to €55 million, highlighted by Rayman: Jungle Run on mobile devices and Trials Evolution on Xbox Live Arcade. Beyond that, Ubisoft also saw better-than-expected sales of Ghost Recon: Future Soldier at retail, with the Tom Clancy shooter bringing in more than the previous year's Driver: San Francisco and The Adventures of Tintin games combined.
The sales growth didn't extend across the board. Just Dance 4 launched in early October, and Ubisoft estimates that sales for its first five weeks are down by double digits from Just Dance 3, or "in line with guidance." The publisher expects the series to be bolstered in the second half of its fiscal year by the launch of Just Dance 4 on Wii U, and continued releases of the game in new regions.
In light of its results, Ubisoft also raised its outlook for the full fiscal year ending March 31, 2013. Previously, the company expected to bring in between €1.16 billion ($1.49 billion) and €1.20 billion ($1.54 billion) in sales. Now that range has been bumped up to between €1.20 billion ($1.54 billion) and €1.26 billion ($1.62 billion).