Arkane working on Prey 2 reboot - report
Arkane's Austin studio developing "spiritual successor to System Shock 2"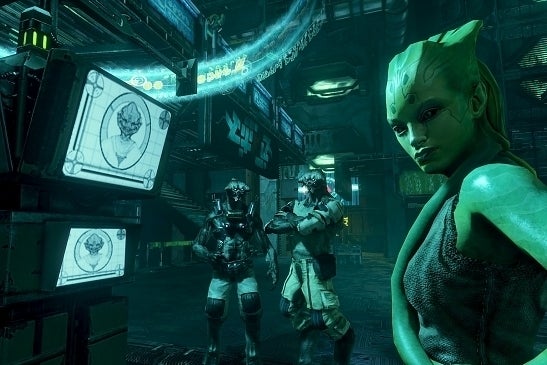 Arkane's Austin studio is working on a rebooted version of Human Head's Prey 2, which was delayed last year for failing to meet Bethesda's quality standards.
The rumour first surfaced in a Kotaku report in May, but representatives from both Bethesda and Arkane have since denied it. Now, Kotaku has sourced internal e-mails - apparently written by Arkane's co-creative director Raphael Colantonio in May - indicating that the Austin studio is rebuilding Prey 2 from scratch.
"Austin has officially been green lit for its own project! This is super exciting of course. Doing a new IP was not a possibility because it's adding risk to the challenge of growth, so after going back and forth with Todd [Howard], Harvey [Smith], Ricardo [Bare] we decided that Prey 2 presented an interesting opportunity if we could reboot it."
Arkane's pitch is described as, "the spiritual successor to System Shock 2," which is coherent with the systems-driven, emergent gameplay that made Dishonored so memorable.
Kotaku also sourced an e-mail sent by Colantonio after it contacted Arkane for comment in May, which advises the team to avoid the inevitable questions from the press, "now that the story is out."
Bethesda has declined to comment on the situation.