Apple suppliers prep for 10 million iPad Minis
Component makers producing 7.85-inch tablet parts in huge numbers for holiday quarter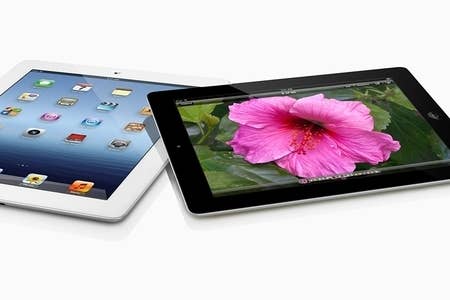 The iPhone 5 is less than a month old, but Apple is already gearing up for its next major product launch. According to the Wall Street Journal, Asian component suppliers have received orders for more than 10 million units of a scaled-down iPad, about twice the number of Kindle Fire tablets ordered for the same time period.
Dubbed the iPad Mini, the smaller tablet has been repeatedly rumored, but not actually revealed by Apple itself. The tablet will reportedly sport a 7.85-inch screen and a lower price point to stay competitive with newer tablets from Google and Amazon. Google's Nexus 7 tablet starts at $199, while Amazon's entry-level Kindle Fire retails for $159. Currently, the least expensive configuration of the iPad clocks in at $499. According to market research firm IHS iSuppli, Apple's market share of tablets was nearly 70 percent for the second quarter of the year, reclaiming ground it had lost since a wave of competitors found success early last year.
Apple is rumored to be revealing the iPad Mini later this month.