Apple releasing 7-inch iPad at $200-$250 pricepoint this Fall?
Apple may lock out Amazon's Kindle Fire with a smaller, cheaper iPad model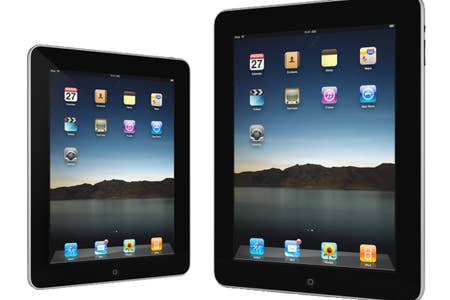 Apple may be releasing a 7-inch iPad model this October, according to Apple news site iMore. The smaller unit would go toe-to-toe with Amazon's Kindle Fire at a rumored pricepoint of $200 to $250. With sales of the Kindle Fire slowing down, the move looks less like Apple fearing the smaller form-factor and more like the company locking out any competition whatsoever.
The 7-inch unit is rumored to include the same 2048x1536 resolution Retina display on the current iPad, but with only 8 GB of storage to keep the price down. The resolution would ensure that apps written for the current iPad would still work on the smaller unit. Business Insider notes that iMore author Rene Ritchie "has had a great record with Apple rumors so far."
If you haven't already gotten an iPad, would you make the jump for a smaller, cheaper unit?