App Store removes "Free" from game descriptions
Apple follows Google's lead, now uses "Get" for download button on freemium titles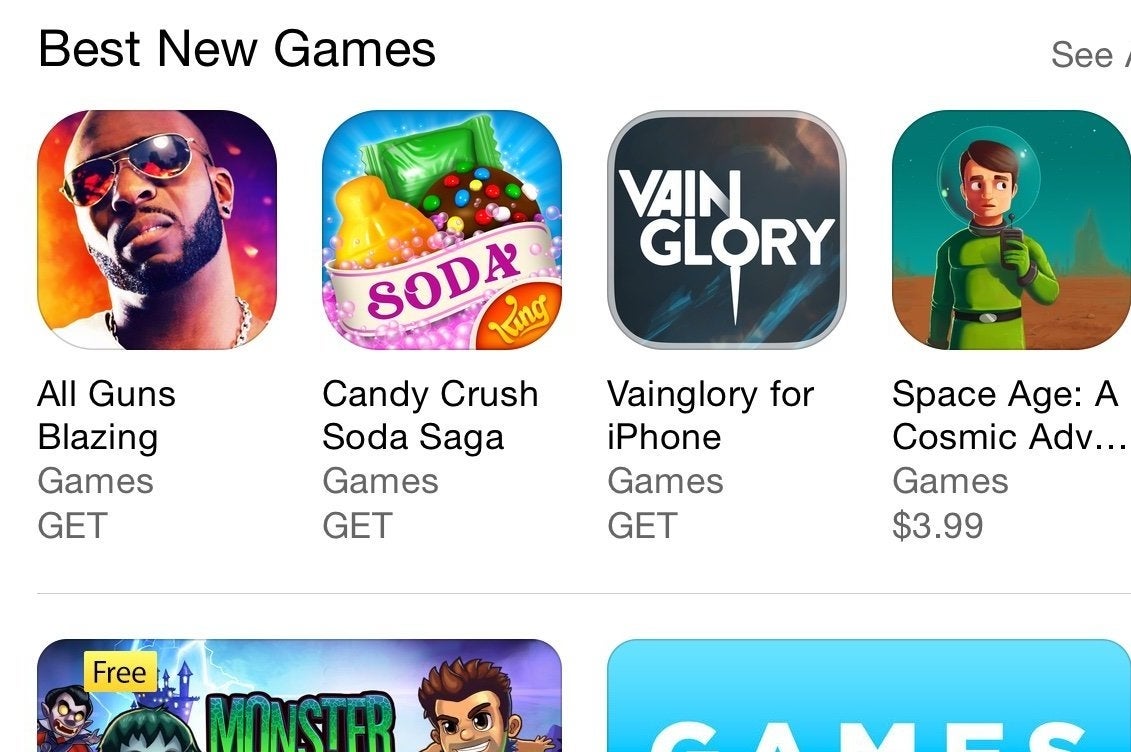 Apple has changed the way freemium games are labelled on its mobile and desktop App Store.
Until now, when a user was faced with a freemium title like, say, Candy Crush Saga, the button to download it was marked with "Free." Now, that label has changed to "Get." The App Store's front page has also dispensed with any category or collection of games based on the Freemium model. Apple has offered no official explanation for the move.
The context for the decision is clear, however. The way freemium games are presented and sold to the public, particularly on mobile devices, has been under scrutiny for much of this year, with the EU Commission leading the charge and several court cases highlighting the key issues.
However, in July this year the EU Commission reserved its praise only for Android, which removed the use of the word "Free" to describe freemium games on the Google Play store. Apple, on the other hand, offered, "no concrete or immediate solutions," a situation the Commission described as, "regrettable."
Thanks Techcrunch.