Apple settles FTC complaint over kids' in-app purchases
iPad maker questions regulator's involvement, but will pay $32.5 million to avoid legal battle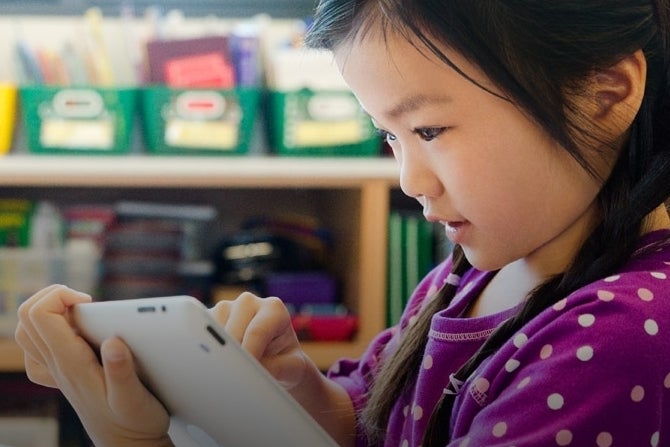 Apple has agreed to a settlement with the Federal Trade Commission in a dispute over unauthorized in-app purchases. The FTC announced the settlement today, saying Apple has agreed to refund customers at least $32.5 million spent on in-app purchases by children without their parents' consent.
"This settlement is a victory for consumers harmed by Apple's unfair billing, and a signal to the business community: whether you're doing business in the mobile arena or the mall down the street, fundamental consumer protections apply," said FTC Chairwoman Edith Ramirez. "You cannot charge consumers for purchases they did not authorize."
The FTC said that the number of Apple customers who complained of unauthorized charges numbers in the tens of thousands, with some children racking up thousands of dollars in charges for apps like Tap Pet Hotel, Dragon Story, and Tiny Zoo Friends. The FTC said that Apple did not tell users that entering their password would create a 15-minute window during which their account could be charged for anything without further consent or prompts. Additionally, in the password entry screen that would authorize an in-app purchase, FTC said Apple gave no mention that users were entering the password in order to purchase anything.
As for Apple's position, 9to5 Mac is reporting on the contents of a company-wide email Apple CEO Tim Cook sent out this morning. In the note, Cook pointed out that Apple had already made changes to the 15-minute window policy and promised to pay out refunds to customers as part of a class-action lawsuit settlement last year.
"It doesn't feel right for the FTC to sue over a case that had already been settled," Cook said. "To us, it smacked of double jeopardy. However, the consent decree the FTC proposed does not require us to do anything we weren't already going to do, so we decided to accept it rather than take on a long and distracting legal fight."