Anodyne dev: It's better to embrace piracy
Sean Hogan gives pirates his blessing, but game disappears from Pirate Bay anyway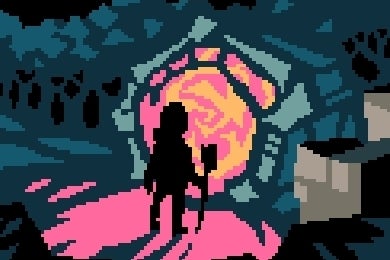 After finding out his game had appeared on file sharing site The Pirate Bay Sean Hogan, one of the developers of 2D title Anodyne, decided to not only to give the pirates his approval, but to post download codes for it too.
"Yeah, piracy is inevitable so it's better to embrace it - plus, it gives lots of people who couldn't normally afford the game the opportunity to play it," he later explained on Reddit under the alias seagaia.
"I think when you're a small group of developers (only my friend Jon [Kittaka] and I made Anodyne), it's better to have lots of people able to experience your game. We hope enough people will like it and the word will get out, eventually allowing us to get onto Steam, which then lets more people see and play Anodyne!"
He also asked The Pirate Bay users to tweet him with feedback on the game and to vote for the game on Steam Greenlight.
Interestingly TorrentFreak is now reporting that the game has disappeared from The Pirate Bay, something which Hogan knows nothing about.
"Uploading it and then taking it down would have been genius, but I am not that smart," he said on Twitter.
In the past Jonatan Söderström of Hotline Miami fame has taken a similar approach to piracy, offering a patched version of his game to illegal downloaders.