Animal Crossing: New Horizons returns to No.1 in the UK
Switch boxed game sales surge as stock arrives on virtual shelves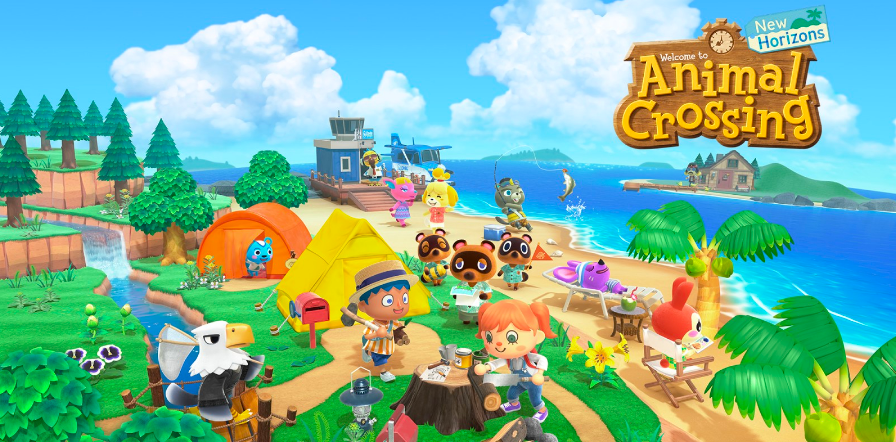 Nintendo Switch boxed games jumped in sales week-on-week as more stock became available to retailers.
The No.1 game of the week was Animal Crossing: New Horizons, making its return to the top for the first time since it launched. The Switch exclusive saw a 53% jump in sales over the previous week.
It means FIFA 20 slips to No.2. The EA game loses its place despite sales only dropping 1% week-on-week.
A game that continues to leap up the charts is Ring Fit Adventure, which is also for Nintendo Switch. The game has been much sought after as a means for people to keep fit during the current lockdown situation, but Nintendo has struggled to meet the demand. Over the past three weeks, regular shipments has seen the game reach No.25, then No.10 and now the game is at No.4 after a 95% jump in sales week-on-week. The fitness title is now sold out once again.
Other big Switch games include Mario Kart 8: Deluxe at No.7, which saw a sales bump of 10% week-on-week, and Luigi's Mansion 3 at No.9, which is up 8%.
It's another quiet week for physical game releases, although there is one new title in the form of Trials of Mana. The Square Enix RPG makes No.16, with 61% of sales coming on Switch and the remainder on PlayStation 4.
In terms of the recent big games, Square Enix's other RPG -- Final Fantasy 7 Remake -- slips to No.8 with a 50% drop in sales, while Capcom's Resident Evil 3 drops out of the top ten and is now at No.17.
Overall, the boxed market remains relatively resilient with over 200,000 games sold in the UK last week. This is still above the typical quiet week before the lockdown was declared -- where the weekly numbers were around 150,000. However, it's a drop off from the first few weeks of the lockdown, when more than 350,000 boxed games were being sold every week.
Here is the GfK Top Ten for the week ending April 25th
| Last Week | This Week | Title |
| --- | --- | --- |
| 2 | 1 | Animal Crossing: New Horizons |
| 1 | 2 | FIFA 20 |
| 3 | 3 | Call of Duty: Modern Warfare |
| 10 | 4 | Ring Fit Adventure |
| 6 | 5 | Grand Theft Auto 5 |
| 5 | 6 | Star Wars Jedi: Fallen Order |
| 7 | 7 | Mario Kart 8: Deluxe |
| 4 | 8 | Final Fantasy 7: Remake |
| 9 | 9 | Luigi's Mansion 3 |
| 10 | 14 | Red Dead Redemption 2 |