Animal Crossing is now the best-selling Switch game of all time in Japan
Island getaway game has sold 3.9 million copies, beat Final Fantasy 7 Remake in latest monthly charts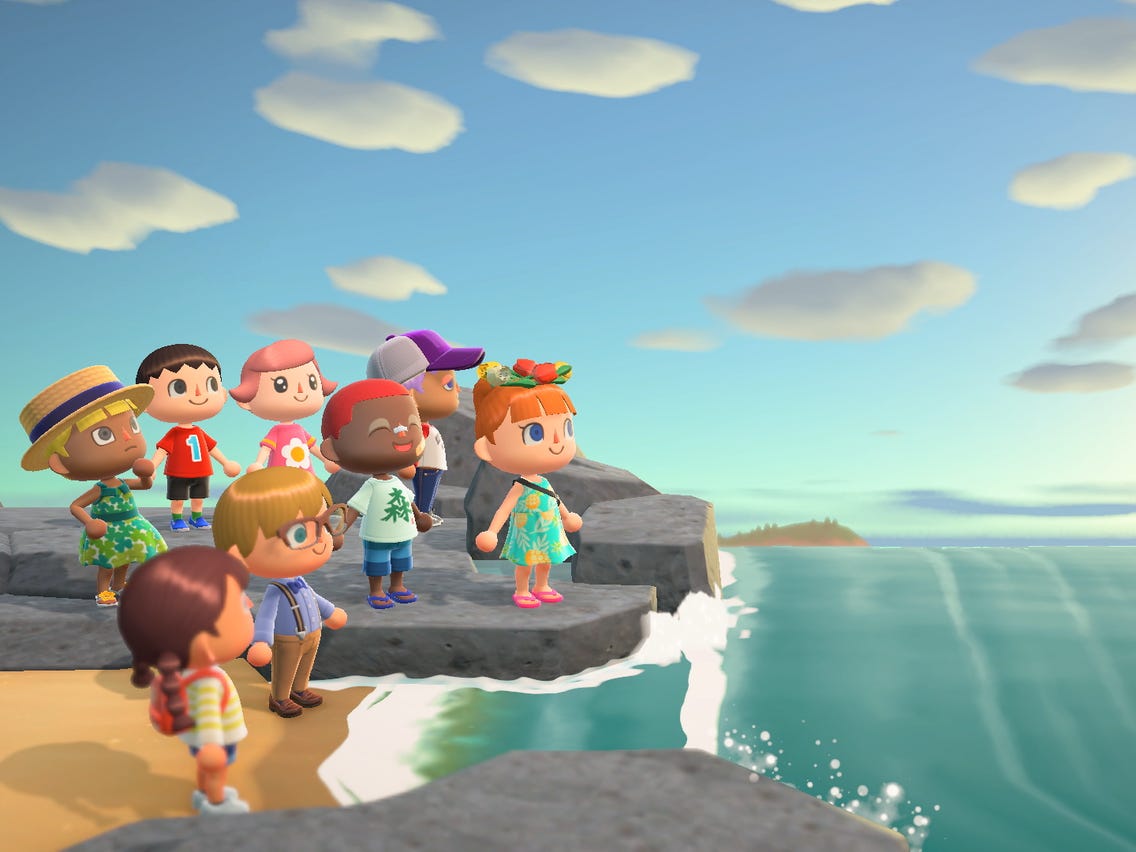 Animal Crossing: New Horizons has sold just shy of 3.9 million copies in its home market of Japan.
That makes it the best-selling game of all time on Nintendo Switch, passing previous record holder Super Smash Bros Ultimate and its lifetime sales of 3.7 million.
That's according to Famitsu's monthly sales data, provided to GamesIndustry.biz, which shows Animal Crossing was Japan's best-selling game in April with 1.29 million copies sold.
It fended off several new releases, including Final Fantasy 7 Remake, which sold 839,000 copies.
Unsurprisingly, Nintendo was the biggest selling publisher for the fifth consecutive month, shifting 1.6 million games and generating ¥9.25 billion ($86.4 million). That means Animal Crossing accounts for four out of every five games the platform holder sold.
It's worth noting The Pokémon Company is counted separately in Japan, selling 68,207 games in April. Combine that with Nintendo, and more than two million first-party Switch games were sold in April.
By comparison, Square Enix was the second biggest publisher with 1.03 million games sold. It was boosted by the arrival of Final Fantasy 7 Remake and Trials of Mana, which helped it generate ¥8.75 billion ($81.8 million) -- the highest monthly revenue a second-place publisher has achieved in five years.
Both Square Enix and Nintendo were leaps and bounds ahead of the third best-selling publisher, Capcom, which shifted just shy of 300,000 units thanks to the launch of the Resident Evil 3 remake. Nintendo accounted for 38.7% of all games sold, while Square Enix represented 36.6%.
In total, 3.6 million games were sold last month. This is slightly down compared to the 4.5 million sold in March, but still significantly higher than the 1.3 million sold in February.
The Switch accounted for 56.8% of all software sales with just over two million games shifted, while PS4's 1.5 million made up 42.4%.
Despite supply shortages, Nintendo dominated hardware sales as Switch and Switch Lite sold a combined 314,931 units, with the standard model taking a slight lead. The console accounted for around 65% of all hardware sales.
PS4 sold just shy of 166,150 units, including just over 50,000 PS4 Pro consoles.
Physical games products generated ¥37.1 billion yen in April, up by a whopping 137.8% compared to the same month last year.
Software was up by 186% to ¥23.9 billion ($223.3 million), while hardware rose by 82.2% to ¥13.2 billion ($123.3 million). It follows a strong performance in March, marking the first time since May and June 2018 that both software and hardware showed year-on-year growth for two consecutive months.
May's charts should be interesting, with the most notable new release heading to shelves being Switch RPG Xenoblade Chronicles: Definitive Edition, which doesn't arrive until May 29.
Several other titles were due for release this month, but have been delayed due to the impact of COVID-19.
Below are the top-selling games in Japan for April 2020:
Animal Crossing: New Horizons (Switch, Nintendo)
Final Fantasy 7 Remake (PS4, Square Enix)
Resident Evil 3 (PS4, Capcom)
Trials of Mana (PS4, Square Enix)
Trials of Mana (Switch,Square Enix)
Mario Kart 8 Deluxe (Switch, Nintendo)
One Piece: Pirate Warriors 4 (PS4, Bandai Namco)
One Piece: Pirate Warriors 4 (Switch, Bandai Namco)
Super Smash Bros Ultimate (Switch, Nintendo)
Pokémon Sword/Shield (Switch, The Pokémon Company)