Animal Crossing is Japan's best-selling game of the year so far
Japanese gamers spent more than $1.6 billion on physical games and download cards in the first half of 2020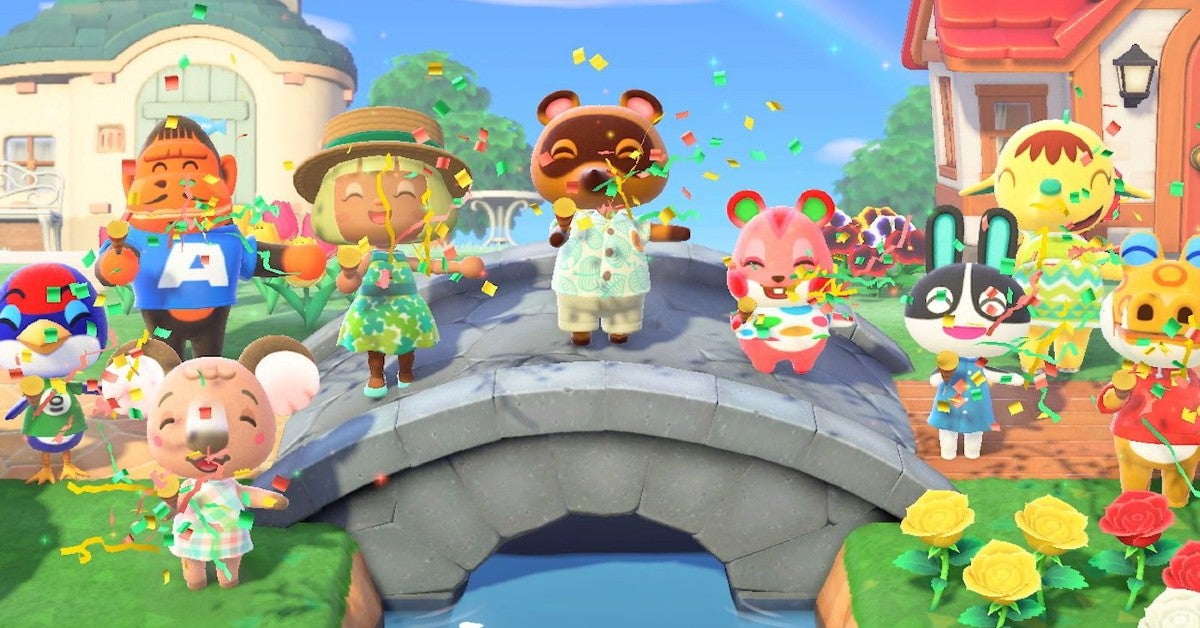 A list of 2020's best-selling video games in Japan has emerged and Animal Crossing: New Horizons is comfortably topping the charts with more than five million units shifted.
The figures come from data released by Famitsu, offering insight into the Japanese video games market for the first six months of the year.
The report only takes physical games and download cards into account. It shows that Animal Crossing sold more than five times as many copies at retail as the next biggest title, Final Fantasy 7 Remake, which shifted an estimated 931,165 copies.
New Horizons broke sales records for Switch in Japan at launch, becoming the console's fastest-selling game to date, and has since been confirmed as the best-selling Switch game of all time in Japan.
Famitsu also shared market figures for revenues generated at retail. Consumers spent ¥95.47 billion ($905 million) on software and ¥79.3 billion ($751.9 million) on hardware.
This amounts to a combined ¥174.8 billion ($1.6 billion) spent at games retail during the first six months of the year.
Both hardware and software show significant increases from the first half of 2019, when software made ¥73.99 billion ($701.4 million) and hardware generated ¥66.1 billion ($626.7 million). The total revenue for H1 2019 was ¥140 billion ($1.3 billion)
Finally, the site also revealed sales figures for the various consoles, with Switch the clear leader at 2.6 million units. This brings the console's lifetime sales in Japan past 14 million units.
PlayStation 4 shifted 435,812 units during the six-month period, bringing total sales to 9.2 million. Xbox One, meanwhile, sold 2,685 units with lifetime sales at 113, 931.
Microsoft's console was outsold by Nintendo 3DS, which sold over 33,000 units during the first half of the year. The latter has now sold more than 24.5 million units in Japan.
These figures include all variants of each console, such as the Switch Lite, PS4 Pro and Xbox One X.
You can find the top ten best-selling titles of H1 2020 in Japan below.
Animal Crossing: New Horizon (Switch / Nintendo) - 5,004,720 units
Final Fantasy 7 Remake (PS4 / Square Enix) - 931,165
Pokémon Sword & Shield (Switch / The Pokémon Company) - 650,859
Ring Fit Adventure (Switch / Nintendo) - 577,875
Mario Kart 8 Deluxe (Switch / Nintendo) - 346,034
Super Smash Bros Ultimate (Switch / Nintendo) - 284,717
Minecraft (Switch / Microsoft) - 280,662
Resident Evil 3 Remake (PS4 / Capcom) - 263,625
Pokémon Mysterious Dungeon Rescue Team DX (Switch / The Pokémon Company) - 260,802
Yakuza 7: Like A Dragon (PS4 / Sega) - 259,580