Angry Birds maker confirms purchase of Casey's Contraptions IP
Rovio will be reworking and rebranding the game as its follow-up to Angry Birds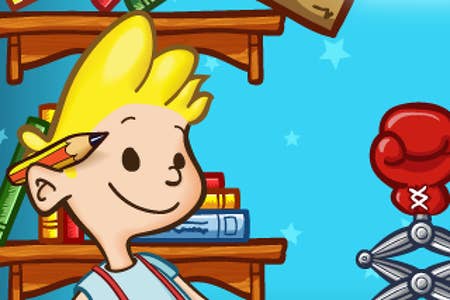 Angry Birds officially has its follow-up: Casey's Contraptions... except it won't be called that. After yesterday's rumor, Rovio has confirmed that it has indeed purchased the IP from Snappy Touch and Mystery Coconut. Rovio is looking to overhaul and then rebrand the title before it launches it.
Importantly, Rovio has noted that the original is no longer available. According to TechCrunch, Rovio's Ville Heijari, VP of franchise development, said that the new game, after it's reworked, is essentially Rovio's follow-up to Angry Birds. It's expected to launch this summer, first on iOS and Android, then "extending to further platforms rapidly after that."
"Working with [developers] Noel and Miguel has been fantastic, and this is a game that we all fell in love with from the first play," Heijari commented. "The gameplay is a perfect fit in our arsenal with its approachable, fun and highly addictive take on the physics puzzler genre."
He added that his team is "getting ready to re-introduce it in a true 'expect the unexpected' Rovio-style launch to an even larger audience." Considering that Angry Birds has seen over a billion downloads, Rovio certainly has a huge audience to appeal to and the studio could easily cross-promote the new game with Angry Birds. The company's become an expert in licensing and merchandizing so we'd expect similar treatment for the next IP.