Angry Birds cartoon coming to "all possible platforms"
Rovio further extends Angry Birds brand with new weekly cartoon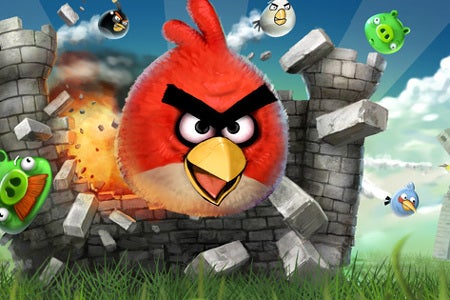 Hit cultural sensation Angry Birds, having already invaded commercial retail, is now looking to invade "all platforms possible" with an animated cartoon show centered on the different characters used within the games.
Rovio has already made much of the show possible, detailing a planned 52-episode first season. Speaking at a press conference, as reported by the BBC, Rovio animation head Nick Dorra confirmed that the Angry Birds studio would be working to get distribution not just on TV, but as many places as possible. Whether or not this platform penetration means putting Angry Birds on various gaming consoles, Netflix, Hulu and other services remains to be seen.
"Angry Birds is not just about the gameplay," said Dorra, who suggested that the push for Rovio was "less and less about the slingshot and more about the characters and their adventures and all different kinds of games in different forms."
The newest addition to the franchise, Angry Birds Space, quickly hit 10 million downloads. There's been no slowing down for Rovio, which recently announced a Stockholm expansion, an acquisition of Futuremark Games, and said recently that it no longer views itself "as a game company." The firm believes it can become the next Disney.