Activision backs Destiny with $500m launch investment
"The stakes for us are getting bigger" - Bobby Kotick, CEO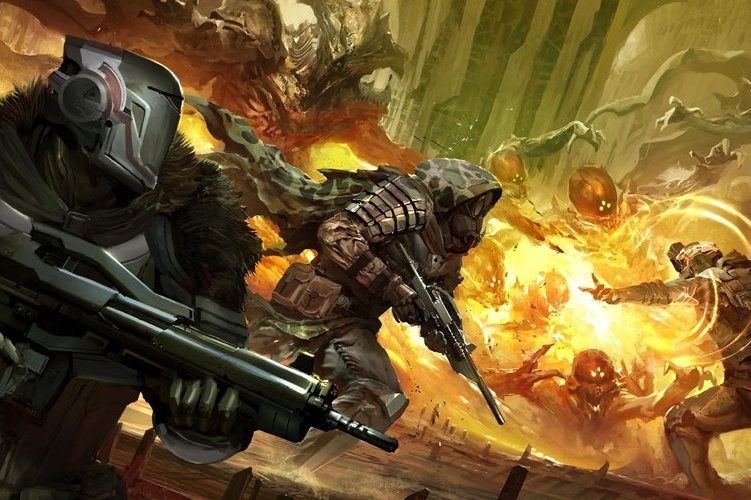 Activision is anticipating launch and post-launch costs for Bungie's online shooter Destiny to hit $500 million.
That figure was revealed by Bobby Kotick, the CEO of Activision Blizzard, at the MIken Conference in Los Angeles last week. According to a report from Reuters, the $500 million amount was confirmed as accurate by a company spokesperson today, but the company emphasised that it will include, "marketing, packaging, infrastructure support, royalties and other costs."
"Bungie's very ambitious plan is designed to unfold over a 10-year period," the spokesperson said. "The depth of creative content, scope and scale is unprecedented and is required to bring Bungie's vision to life."
Activision has made no secret of the fact that it expects Destiny to join Call of Duty and Skylanders as a billion-dollar franchise, but $500 million would almost certainly be the largest ever invested in a single release. According to an estimate from Sterne Agee's Arvind Bhatia, Grand Theft Auto V only cost Rockstar between $200 million and $250 million in development and marketing costs.
"If you're making a $500 million bet you can't take that chance with someone else's IP," Activision CEO told the Milken conference. "The stakes for us are getting bigger."
Analysts speaking to Reuters estimated that the game would need to sell 15 million units or more just to break even - as solid an indication as you will find that Destiny will employ at least some in-game monetisation mechanics.
Destiny is expected to launch in September this year.