Amy Hennig to receive lifetime achievement award
Former Uncharted franchise creative director to receive honor during GDC Awards next March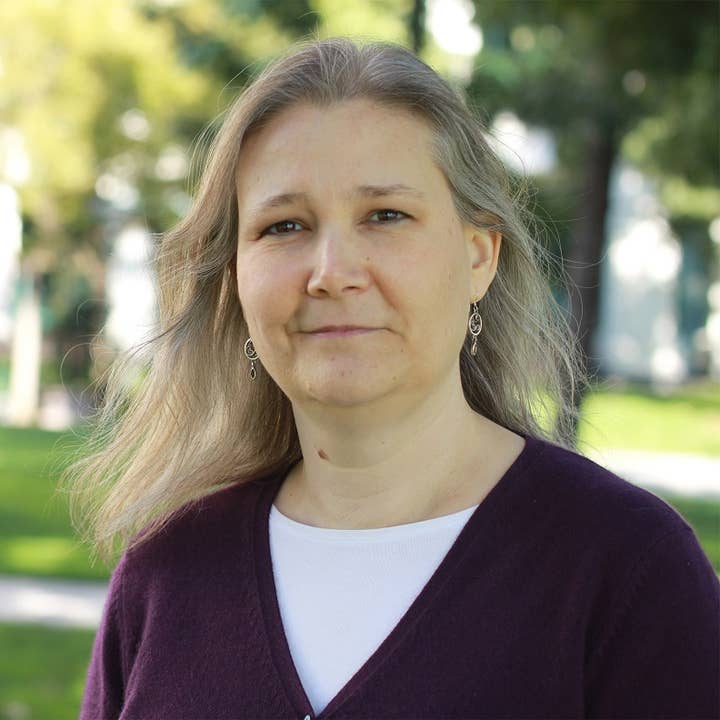 Amy Hennig will be this year's recipient of the Lifetime Achievement Award at the Game Developers Choice Awards in March, organizers announced today.
Hennig is best known for her work on the Uncharted series with Naughty Dog, directing the original 2007 PlayStation 3 exclusive and serving as creative director on the second and third installments of the series. However, her career in the industry goes back to the '80s and the Atari 7800. During the 16-bit era, she worked at Electronic Arts on titles like Desert Strike: Return to the Gulf and Michael Jordan: Chaos in the Windy City. After that, Hennig built her reputation at Crystal Dynamics as a writer and director on the acclaimed Legacy of Kain / Soul Reaver franchise.
Hennig parted ways with Naughty Dog and rejoined EA at its Visceral Games studio to work on a Star Wars game in 2014. However, that project was shelved last year and she has since left the company to start her own independent studio and consultancy.
"Amy Hennig is a powerful figure in the game world; her work exemplifies what good game narrative can be, with pathos, humor, suspense and energy," GDC general manager Katie Stern said. "She is truly one of the most influential developers in the games industry. These past accomplishments are just milestones in a career that we'll be following for years to come, but for one night at the GDCAs, we'll reflect on the hard work and artistry that makes game developers like Amy the heart of the industry."
Hennig joins an impressive list of industry luminaries to receive the GDC Lifetime Achievement Award. Previous honorees include Shigeru Miyamoto, Tim Sweeney, Warren Spector, John Carmack, Hironobu Sakaguchi, Sid Meier, and numerous others. She will be presented with the award during the Game Developer Choice Awards ceremony on March 20 at San Francisco's Moscone Convention Center as part of the 2019 Game Developers Conference.