American McGee steps away from development as EA turns down Alice: Asylum
"At this point, we have exhausted every option for getting a new Alice game made"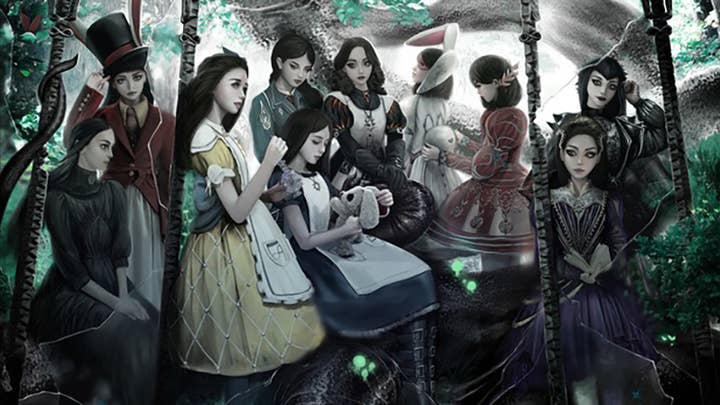 Sign up for the GI Daily here to get the biggest news straight to your inbox
American McGee has declared he will no longer be involved in games development, following the latest failed attempt to get a new entry in his Alice series into production.
Alice: Asylum – the follow-up to 2000 action adventure American McGee's Alice and 2011 sequel Alice: Madness Returns – has been scrapped. McGee will now be focusing on his family, and on the family-run online store Mysterious.
In a blog post on his Patreon page, McGee said he resumed talks with Electronic Arts – which owns the Alice IP – after the completion of a crowdfunded design bible detailing the complete vision for Alice: Asylum.
According to McGee, EA said it decided to pass on funding the project "based on an internal analysis of the IP, market conditions, and details of the production proposal."
The publisher also said it is not currently prepared to license or sell the Alice IP to McGee at this stage as it is "an important part of EA's overall game catalog," according to the long-serving designer.
"At this point, we have exhausted every option for getting a new Alice game made," McGee wrote. "With those answers from EA, there is no other way forward with the project."
He continued: "For my part, I have also reached an endpoint with Alice and game production in general. I have no other ideas or energy left to apply toward getting a new Alice game made. Nor do I have any interest in pursuing new game ideas within the context of the current environment for game development."
He added that if EA does ever make Asylum, he will not be involved.
"From this point forward, I have no desire to be involved with that or any other Alice-related development."
McGee is hibernating his Patreon page and any related pre-production activity. Backers can still access content, such as the design bible, but there will no longer be any options to fund Alice: Asylum.