American McGee on Kickstarter: "We turned it into Kicklauncher"
The Akaneiro developer thinks more Kickstarter projects should involve nearly finished games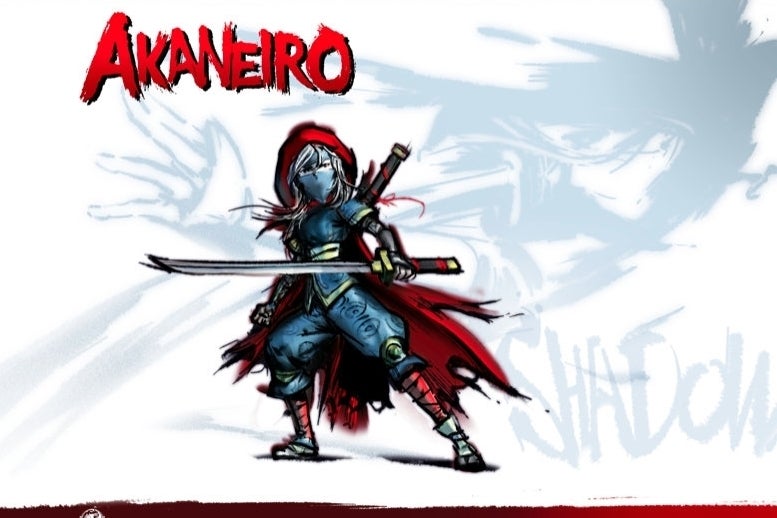 Akaneiro: Demon Hunters is a unique Kickstarter project in that most of the heavy lifting of development has already been done. American McGee of Spicy Horse says that there is method to his company's madness.
When asked why launch a Kickstarter for a nearly completed game, McGee responded, "Because we're weirdos and don't like to do things like we're supposed to! Breakfast buffet? We go there for dinner! Kickstarter? We turned it into Kicklauncher! Truth is, we've been thinking about using Kickstarter for quite a while, watching how other developers have approached it and taking notes on what's been successful (or not)," said McGee. "Throughout the learning process we realized that starting from scratch, especially on something where we don't have an established track record (or other major questions might be raised about our approach), was a path to certain failure."
"If I told you 18 months ago that Spicy Horse was going to shift from development on a console 3D platformer game (Alice: Madness Returns) to an ARPG delivered via the web (and mobile) and utilizing a F2P monetization model, you would have told me, 'You can't do that!' Without proof of our ability to deliver something so radically different from our previous work, a campaign like that would have crashed and burned quickly," he added. "By launching the game in the middle of the campaign we've been able to address that concern, plus benefit the project in a number of other ways like generating awareness and building solid connections with our audience.
"I think more developers should try this approach. If you're able to get through 99 percent of development on your own and are then near launch, a Kickstarter campaign can be a real boost to awareness and engagement. It appears to work quite well with rewards being linked to in-game items as well. That aspect of it is something we've seen done very successfully here in China, where a big MMO might have a real-world auction of virtual items before the game is launched."
Akaneiro has also seen the launch of an open beta during the Kickstarter, and McGee says this has helped combat some negative press attention. "I cringe to think what I'd be doing right now if we hadn't launched open beta at the start of the campaign. We had a lot of negative and misinformed press hit the wire along with the announcement of the Kickstarter campaign. If the game hadn't immediately come out and squashed those vicious rumors... ouch. The worst part about someone taking the low road and slinging mud is that you're damned if you attempt to defend yourself and damned if you don't. We were lucky this time around, and next time I'm going to be a lot more cautious when it comes to how we present information to the media."
Read the full interview at [a]list.