AMD technology powers Sulon Q VR headset
The untethered Sulon Q is powered by AMD CPU and GPU technology.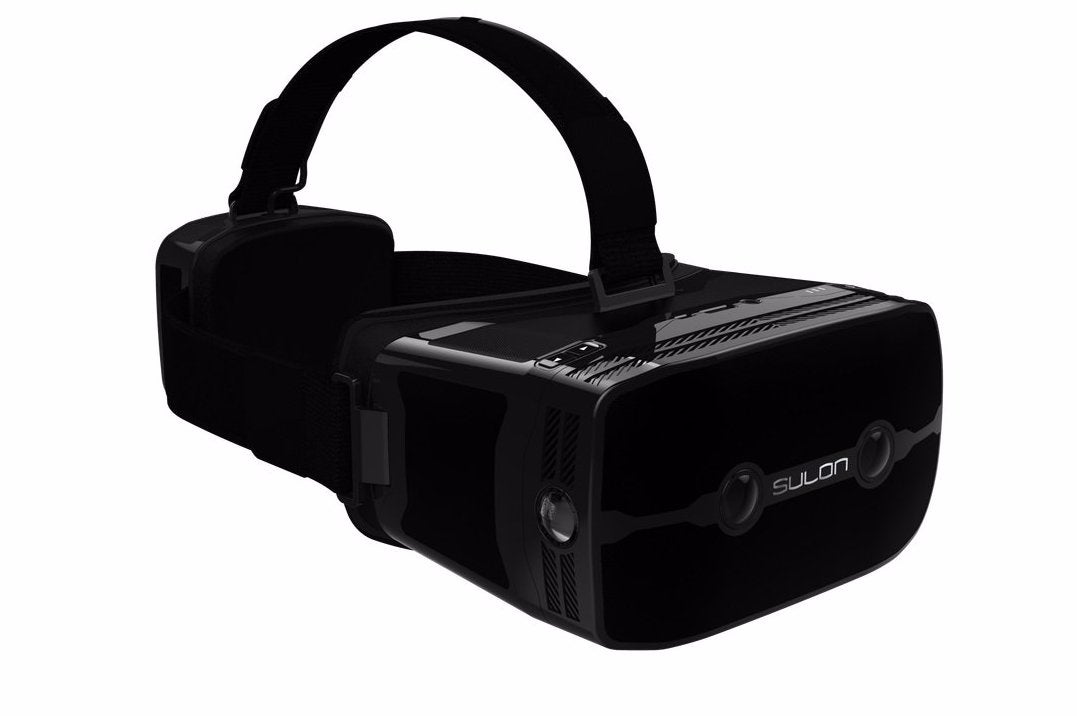 Chipmaker AMD has partnered with Toronto-based firm Sulon Technologies to create the Sulon Q virtual reality headset. Announced at an AMD press event, the Sulon Q differs from the Oculus Rift and HTC Vive in that it does not require a high-end PC to operate. Instead, the Sulon Q's PC hardware is built into the unit itself.
Sulon says the Q headset has a "Wear and Play" design. There's no wires since the unit is self-contained and no controller, as Sulon's proprietary spatial processing unit recognizes gestures. The spatial processing unit and mounted 3D cameras also mean that the Sulon Q does not need any external cameras or a setup like the Vive's Lighthouse tracking system. In addition to virtual reality, the headset can handle augmented reality, via a pass-through system enabled by the 3D cameras.
The Sulon Q is powered by Windows and AMD's Liquid VR. The full system specifications are as follows:
AMD FX-8800P processor with Radeon R7 graphics
Sulon spatial processing unit (SPU)
8GB memory
256GB SSD storage
2,560x1,440-pixel resolution OLED display
3D spatial audio powered by GenAudio's AstoundSound
Built-in 3.5mm audio jack and Sulon Q earbuds
Dual noise-cancelling embedded microphones
Sensor package: accelerometer, gyroscope, magnetometer
Wireless keyboard and mouse (works with any other Windows 10-compatible controllers and joysticks)
Wi-Fi 802.11ac and Bluetooth 4.0
Two USB 3.0 ports
110 degree field of view
The Sulon Q is planned for a late spring launch, but Sulon has not offered a price point for the headset.