Amazon Underground turns free-to-play into "actually free"
Online retailer program pays publishers per-minute for Android customers' use of games and apps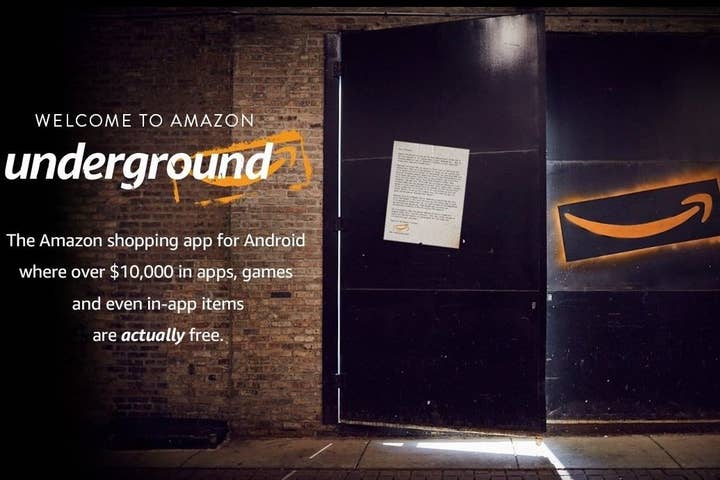 Amazon knows mobile gamers don't always like free-to-play business models, so the online retailer has launched a program to make those games actually free to play. The company this week rolled out Amazon Underground, an addition to the retailer's shopping app that gives users access to a library of free-to-play and premium games and apps they can use without charge.
However, the publishers of those apps are still being compensated for their work. But instead of collecting the money from the end users, they have agreed to be waive their regular in-app fees in order to be paid a set amount by Amazon for each minute people use the games or apps.
Amazon says it is providing players with more than $10,000 in content through the program. The lineup includes apps like OfficeSuite Professional 8 and PhotoSuite Pro 4, as well as games like Goat Simulator, Disney's Frozen Free Fall, and Angry Birds Slingshot Stella.
The program is only available to Android users, and because Google Play doesn't allow apps that offer other apps, those interested will need to download the Underground app directly from Amazon. In addition, those with Amazon's Kindle Fire tablets will automatically get access to Underground titles.
"The Amazon Undergound app is a long-term program rather than a one-off promotion," the retailer said. "Over time, we'll continue to invent and add more benefits to Underground."