Amazon sales are up, but posts first net loss since 2003
LivingSocial investment leads to $274m net loss for Q3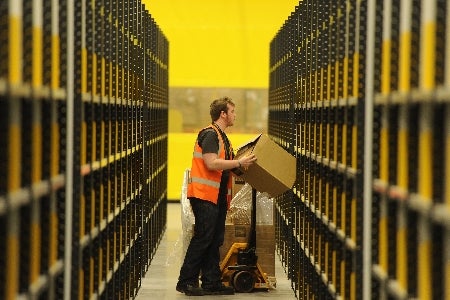 Amazon has reported a 27 per cent rise in revenue year on year, but that couldn't prevent its first net loss since 2003.
"Our approach is to work hard to charge less," said chief executive Jeff Bezos.
"Sell devices near break-even and you can pack a lot of sophisticated hardware into a very low price point."
Net sales jumped to $13.81 billion in the third quarter, compared with $10.88 billion for the same period last year, but the net loss for the quarter ending September 30 stood at $274 million, in part due to the after effects of its 2010 investment in LivingSocial.
It predicted net sales of between $20.25 billion and $22.75 billion for Q4, and operating income to fall between a loss of $490 million and a profit of $310 million.
"There's increased competition from mass merchants and big box retailers embedded in that guidance," Morningstar analyst RJ Hottovy told Reuters.
"There's a lot of competition this holiday, and it's not clear how this will play out, even for smart operators like Amazon."