Amazon Appstore opens in Japan
Amazon continues its global mobile expansion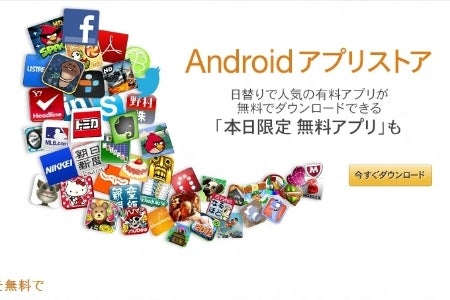 Amazon launched its Amazon Appstore for Android in Japan today. The new branch of Amazon's digital app store includes localized content for Japanese players. Along with the launch of Appstore, Amazon has also made the Kindle Fire and Kindle Fire HD available for pre-order in the region.
"The Amazon Appstore connects app and game developers across the globe with Amazon's enormous customer base, and we're excited to expand that audience to our millions of customers in Japan," said Amazon Appstore vice president Jim Adkins. "Now our customers in Japan can find all of the apps and games they're looking for and can take advantage of popular programs like Free App of the Day."
The Appstore will have apps from leading Japanese publishers and companies, including Sega, Square Enix, NTT Docomo and Tomy.
"Sega Networks aims to offer an emotional experience to gamers through our smartphone and tablet games. With the introduction of the Kindle Fire, Kindle Fire HD and Amazon Appstore to Japan, we are looking forward to sharing these emotional experiences through our apps to as many people as possible," said Sega Networks chief executive officer Haruki Satomi.
"Adaptations of our popular toy properties into smartphone and tablet apps offers our customers a whole new way to play. That's why we are thrilled to be teaming up with Amazon. It creates an exciting opportunity to expand our reach to potential new customers," said Tomy president Kantaro Tomiyama.
The Amazon Appstore's Japanese page is available here.