Amazon Appstore Developer Select comes to the UK
Offers devs chance to optimise apps for Amazon in return for marketing and discoverability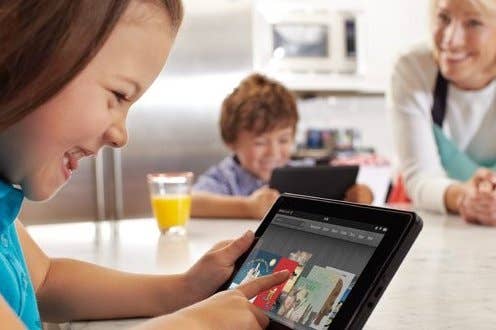 Amazon has launched its Appstore Developer Select Programme in the UK, Germany, France and Spain. The scheme gives developers marketing and sales benefits in return for optimising their games for Amazon's Appstore and Fire OS.
"Mobile app developers have told us that getting their apps discovered across the numerous devices customers are using is one of their biggest challenges," said VP of Amazon Appstore and Games Mike George.
"With the Appstore Developer Select programme, we're addressing these discoverability concerns by providing developers with enhanced merchandising opportunities. In addition, we're helping drive sales by offering Coins rewards on high quality, engaging apps for customers."
More details can be found on the comprehensive official site but some of the benefits include premium placement on the store and 500,000 ad impressions on the US Amazon Mobile Ad Network.
"As a self-publishing developer working hard to build engaging, high quality apps, a programme like Appstore Developer Select helps us get noticed by showcasing the highest quality apps for consumers," said Victor Rubba, CEO of Fluik Entertainment,one of the developers already part of the scheme.
"Discoverability is a challenge we often face and with Amazon providing featured merchandising and 500,000 mobile ad impressions we will be seen by more customers which leads to more purchases and a stronger ROI with Amazon."
The scheme launched in the US in October 2013.