Aliens: Fireteam Elite shoots to No.1 | UK Boxed Charts
No More Heroes 3 makes No.16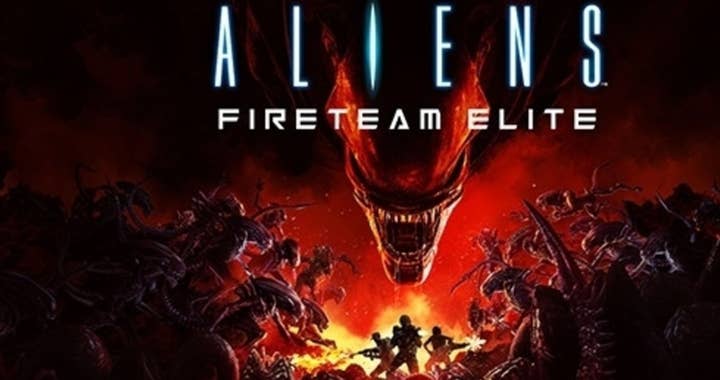 Slowly but surely video games are starting to come out at UK retail, and this week there's a new boxed No.1.
Aliens: Fireteam Elite from Focus Home Interactive comfortably takes the top spot, making it Focus' first No.1 in three years.
The title sold best on PS5 (42% of sales), followed by Xbox Series S/X (31%) and then PS4 (27%).
The game sold more than double that of Mario Kart 8: Deluxe, which sits in second place. Mario Kart actually rose two places in the charts despite a 6% drop in sales week-on-week.
Last week's No.1, Sony's Ghost of Tsushima: Director's Cut, falls from No.1 to No.9 after a sales drop of 50% week-on-week. Indeed, the big PS5 exclusives all dropped around 50% in sales week-on-week, including Spider-Man: Miles Morales (from No.3 to No.5) and Ratchet & Clank: Rift Apart (from No.2 to No.12). These games jump up and down the charts depending on the availability of PS5 hardware.
There were other new games in the charts. No More Heroes 3 arrives at No.16 on Nintendo Switch. The game will likely have performed better as a digital release, and digital data is not counted in these charts.
Meanwhile, Sniper: Ghost Warrior Contracts 2 - Elite Edition arrives at No.31 on PlayStation 5.
Here is the GfK top ten for the week ending August 28, 2021:
| Last Week | This Week | Title |
| --- | --- | --- |
| New Entry | 1 | Aliens: Fireteam Elite |
| 4 | 2 | Mario Kart 8: Deluxe |
| 5 | 3 | Minecraft |
| 6 | 4 | Grand Theft Auto 5 |
| 3 | 5 | Spider-Man: Miles Morales |
| 10 | 6 | FIFA 21 |
| 8 | 7 | Animal Crossing: New Horizons |
| 11 | 8 | Marvel's Avengers |
| 1 | 9 | Ghost of Tsushima: Director's Cut |
| 12 | 10 | The Last of Us: Part 2 |