Fox buys games studio to rival its TV and movie output
Aaron Loeb tells GamesIndustry.biz why the MMO specialists at Cold Iron Studios are working on an Alien console shooter
Entertainment giant Fox has ramped up its video games strategy further with the acquisition of a studio run by industry veterans - and this is only the beginning.
Speaking to GamesIndustry.biz, the head of FoxNext Games - the interactive entertainment division of Murdoch's empire - said the company wants to make video games as significant as film and television in the wider Fox empire.
The firm has announced today it is bringing Cold Iron Studios into the fold, a Bay Area-based development house set up in 2015 by former Cryptic developers.
Under its new parent, the studio will be working on an Alien shooter for PC and consoles. Further details are scarce, although the studio tells us it will "explore areas of the universe that fans haven't got to experience."
This is only the second title to be announced by FoxNext Games, following the revelation of mobile free-to-play RPG Marvel Strike Force late last year. This is being developed by FoxNext's Los Angeles studio.
The addition of Cold Iron enables Fox to bring its properties into the AAA space without relying on external partners as it did for the critically acclaimed Alien: Isolation, developed by Sega studio Creative Assembly.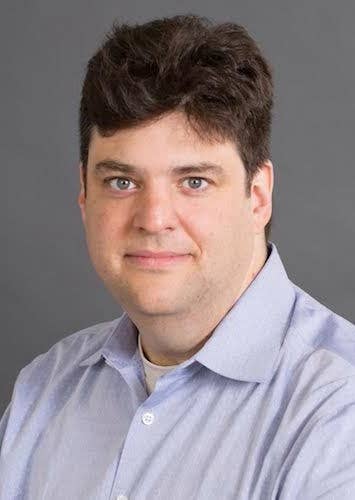 FoxNext Games president Aaron Loeb tells GamesIndustry.biz this is just the beginning of a much larger strategy.
"FoxNext Games seeks to make games as important a part of Fox's business as movies and television," he says. "Games will be the defining entertainment medium of this century, in our view.
"Cold Iron adds a whole dimension of game development and play to our arsenal: long play-session MMOs targeted to PC and console gamers. The kinds of games Cold Iron develops will enable us to deeply explore the worlds of our franchises, starting with the Alien universe.
"Mobile is an intimate game platform - it's with you all the time and the games become part of your day. PC and console are immersive platforms that will allow us to transport users into their favourite worlds. It's an incredibly important skillset and game type to add to our arsenal as we pursue our mission."
Fox has renewed efforts in recent years to engage gaming audiences with its various brands. However, these have primarily been on mobile and developed by third parties, encompassing titles like The Simpsons: Tapped Out, Family Guy: The Quest For Stuff and Futurama: Game of Drones.
Loeb remains confident that the ongoing popularity of these brands - plus past instances of console and PC hits - put FoxNext in good stead to deliver on its ambitions.
"Games will be the defining entertainment medium of this century."
"Fox properties have, in our history, made some great console games too - just look at Simpsons: Hit and Run, or Alien: Isolation," he says. "When you pair a great team that is deeply passionate about the brand with the creators of that brand, you unlock the greatest possibilities.
"It has less to do with the platform than it does to do with how empowered the developer is to start with the question, 'What is the best expression of this world as a game?'
"We'll have more to share about how Cold Iron will be tackling the Alien universe in the future."
Cold Iron was formed in late 2015 primarily by Cryptic Studios developers, having worked on titles such as City of Heroes and Star Trek Online. However, it has since gathered talent from the teams behind Borderlands, BioShock Infinite, Doom and Metroid Prime 3, arming it with the skills necessary to deliver a solid shooter.
It's not clear what Cold Iron had been working on prior to the FoxNext acquisition, but CEO Craig Zinkievich tells us the team was more than happy to take on the new project.
"It's Aliens!" he says. "We're all excited to be working on such a storied franchise. To explore areas of the universe that fans haven't gotten to experience, to put a game in that setting, is incredible. Having the full force of the world-class creatives, producers and business team at Fox behind the project allows us to take our plans to the next level."
Neither Cold Iron nor FoxNext were able to comment on whether Disney's $52.4bn acquisition of 21st Century Fox has affected their games strategy.