Alibaba Group backs KTplay social gaming platform
Chinese e-commerce behemoth makes another play for mobile games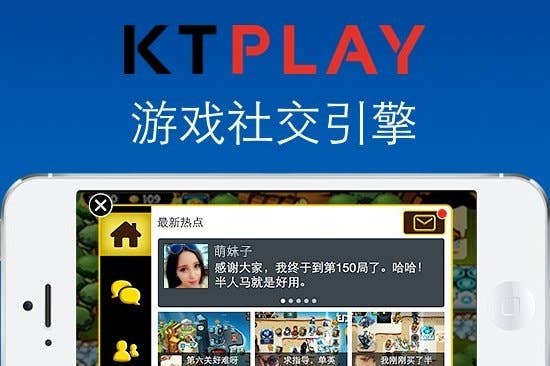 The Alibaba Group, one of the world's leading e-commerce companies, has been revealed as the key backer of the KTplay mobile social gaming platform, which has racked up 60 million installs after just 4 months in China.
The Alibaba Group, which has a market value of around $260 billion, announced its interest in gaming earlier this year, with a $120 million investment in Kabam in return for Chinese publishing rights to its mobile titles.
And it is also behind KTplay, which originally launched as Kryptanium by Yodo1 in 2013. The platform rebranded when Alibaba came onboard as an investor earlier this year, and its performance since its June launch has been impressive.
As of November 1, 2014, KTplay's social features appeared in more than 50 games, with a peak audience of 5.2 million DAUs and 60 million total downloads,
"Many companies on the market develop disconnected plug-ins such as leaderboards, push notifications, and cross-promotion tools, but we see an opportunity to integrate these features into a single, cohesive, in-game experience," said Spencer Liu, KTplay's chief product officer, in a statement.
"Now mobile developers can instantly turn their solo games into online communities, and grow those games into sustainable and monetisable services."
At present, KTplay only operated in China, but a strategy to rollout the service worldwide is in place.