AimJunkies subpoenas Valve to fight Bungie copyright accusations
Cheat seller requests information to disprove claims that it infringed on Destiny 2 copyright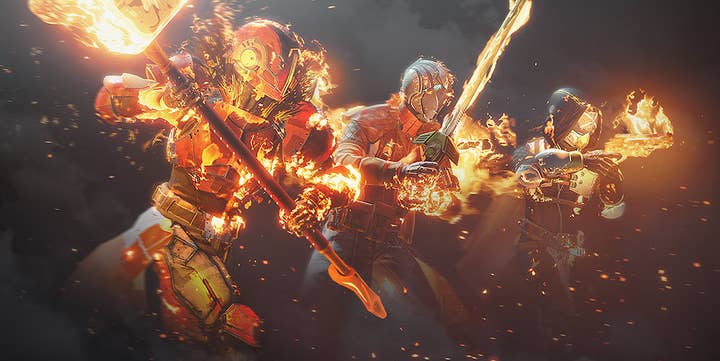 Cheat seller AimJunkies has moved on its legal battle against Bungie, issuing several subpoenas in an effort to take action against the developer.
Phoenix Digital Group, the company behind the software, believes that an unknown employee or contractor at Bungie violated the software's terms of service by purchasing and giving it to their employer, according to TorrentFreak.
In a statement, the firm said it intends to "prosecute individuals or companies who violated our copyrights and terms of service to the fullest extent of the law," and called the move "the first step down that path."
One of the subpoenas prepared is for Valve, in which AimJunkies asks for information regarding Destiny 2's monthly sales and player numbers between January 2017 and now. It also asks for information, including communication records, emails and phone records regarding several named individuals.
The company asserted that the in-game overlays that AimJunkies offered are not illegal, and that Steam offers a similar feature. The Valve subpoena also asks for code pertaining to the platform's overlay.
Aimjunkies also filed separate subpoenas against PayPal and Google, requesting information on multiple people that also appear in the Valve filing, though it's unclear what the firm aims to do with the information requested.
"Bungie claims that we caused grievous harm to their game when in fact some of their most popular months of player counts and sales were during the time Aimjunkies offered their software products," Phoenix Digital Group said in the statement. "We believe and intend to gather actionable proof of that and disprove another one of their wild assertions."
Bungie initially filed a complaint against Phoenix Digital and Aimjunkies last year, accusing the software of copyright and trademark infringement. In April, the case was dismissed by a federal court as Bungie failed to provide sufficient evidence that the cheats were copies of the studio's work.