Aglet raises $4.5m for location-based sneaker game
Pokémon Go-style app records steps travelled by sneaker collectors, earning virtual currency to buy virtual sneakers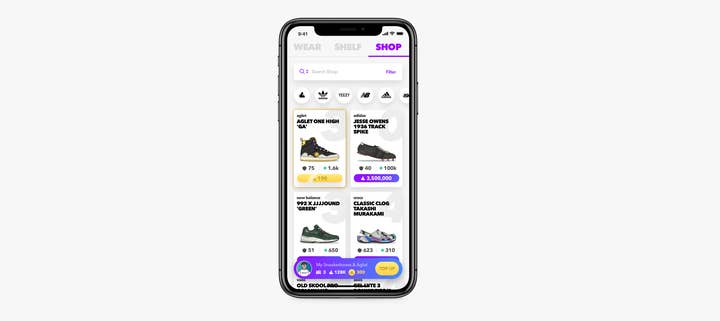 Startup firm Aglet has raised $4.5 million in funding as it continues to develop an app gamifies the collection of designer sneakers.
The round was led by Sapphire Sport, according to GamesBeat, with notable angel investors including Niantic Labs' Matt Miesnieks, Oculus co-founder Nate Mitchell and Anorak Ventures' Greg Castle, who previously invested in Oculus.
Also involved were existing investors Lakestar Ventures and Forecast Ventures.
Based across Los Angeles and Dusseldorf, Germany, Aglet was founded late last year and has now raised a total of $7 million. It is staffed by former employees of Riot Games, Jordan Brand and Addidas.
The company has developed an app of the same name that targets collectors of designer sneakers. Inspired by Pokémon Go, Aglet records how far users travel in their shoes, competing with other players and earning them in-game currency.
This currency can be used to collect virtual sneakers in the game, including the company's own Aglet-branded sneakers which don't exist in the real world -- although the startup is in talks with an Italian manufacturer.
Since launching on iOS on October 31, the game has attracted 100,000 players, with 35,000 playing on a daily basis.
This playerbase has purchased 200,000 virtual sneakers, walked 4.3 million miles and racked up 8.4 billion steps.