Aeria Games and Gamepot merging to create global company
Together, both companies will bring free-to-play, PC, and mobile, under one roof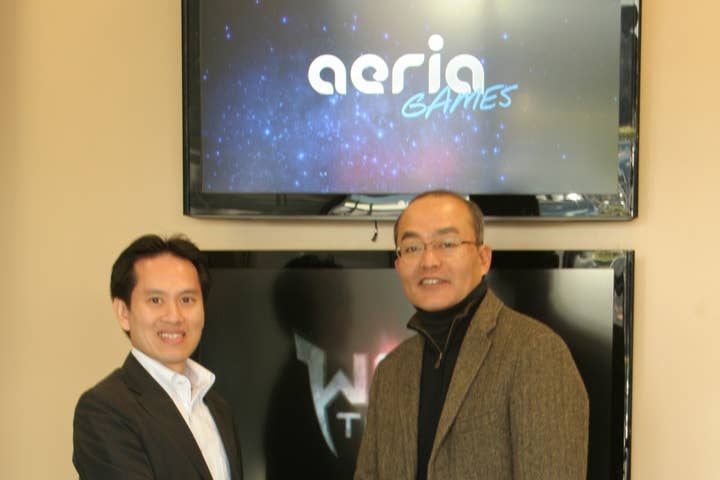 Free-to-play publisher Aeria Games & Entertainment and Japanese publisher Gamepot will be merging to create a new global company and gaming platform. Both companies will be under control of a US-based holding company, with Aeria Games CEO Lan Hoang and Gamepot Chairman Hiroki Totoki acting as co-CEOs. Aeria Games shareholders will own a majority stake in the holding company.
Together the companies boast over 50 million registered users, an extensive porfolio of PC and mobile games, and operations in five countries supporting 11 languages. The merger will also increase the expansion of Aeria Games' Ignite distribution platform, while also adding mobile development strength in Japan and Korea.
"This strategic partnership further helps to cement our position as a truly global multi-platform publisher and developer," said Hoang. "We are adding significant mobile games and development resources while expanding our core PC publishing business and increasing international reach and resources to acquire and publish Triple-A titles. The combination strengthens every facet of our business - strong financials, global reach, a large and dedicated community of mid- to hard-core players, and a shared technology and distribution platform."
"Gamepot will add development expertise for client-based games, such as the successful Wizardry and Paperman franchises, and its large mobile development teams in Japan and Korea to Aeria Games' global platform," said Totoki. "We have already started collaborating on co-development projects, leveraging our mobile resources, to bring high-quality games to the international markets."
The companies will retain their respective brands and operations. Together, Aeria and Gamepot will coordinate licensing and publishing IP, as well as sharing technology and mobile development efforts. The combined company will retain almost 600 employees in US, Japan, Germany, Brazil, and Korea.