Activision's Bobby Kotick and EA's Andrew Wilson among most overpaid CEOs in US
Latest study shows the two chief execs earn more than 300 times the average wage of their employees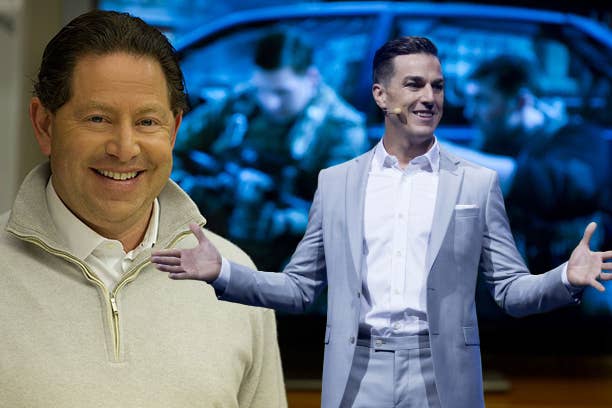 A new report shows that the heads of Activision Blizzard and Electronic Arts are among the United States' most overpaid CEOs.
As You Sow, a non-profit foundation whose mission is to promote corporate social responsibility, carries out an annual analysis into how much chief execs are paid and calculate how many are arguably overpaid.
This is estimated by taking into account their salary, the ratio between this and the average worker at their firm, plus factors like shareholder votes for the CEO's pay package and total shareholder return.
Using this methodology, Activision's Bobby Kotick is the most overpaid CEO in the US games industry. His salary was reported as $28,698,375 -- 306 times more than the average Activision staff member. With 92% of shareholder votes for this package, As You Sow believes this to be an excess payment of $12,835,277.
Meanwhile, EA CEO Andrew Wilson was estimated to be paid an excess of $19,673,861, with his salary at $35,728,764. There were 97% of shareholders votes for this package (An EA spokesperson has since told us this should be 86%), and it stands at 371 times more than the average EA employee's pay packet.
For comparison, the average CEO to worker ratio at S&P 500 companies, the largest 500 companies in the US, is 142:1.
Kotick and Wilson stand alongside overpaid CEOs from Disney, Netflix, Mattel, 20th Century Fox, McDonald's and more, ranked at No.45 and No.98 repsectively. You can find more details in the full report.
The news follows significant layoffs at both exec's companies. Last week, it was revealed EA was putting multiple positions at its Australian studio FireMonkeys into consultation. Meanwhile, Activision Blizzard announced it was making around 800 people redundant after its financial results -- despite enjoying a record year.