Activision: "We're taking some of the biggest risks"
Eric Hirshberg challenges the public perception of Activision as risk-averse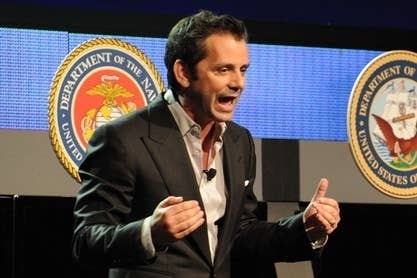 Activision CEO Eric Hirshberg has challenged what he believes are misconceptions about the company and its boss, Bobby Kotick.
In an interview with Edge, Hirshberg tackled the notion that Activision's focus on a small number of large properties is equivalent to an aversion to risk.
"I think that we've been a little bit more experimental where it comes to mobile games thus far, but I also think that we are who we are as a company - and we're a very focused company. Our strategy is to do a few things and do them exceptionally well," he said.
"I think that sometimes people misperceive that as somehow being risk-averse, and yet we're taking some of the biggest risks in new genres and new business models and new IPs than anybody. So the fact that we only do it a handful of times doesn't lessen the fact there's a lot of risk and complexity baked into anything new you try.
"Skylanders is a brand that didn't exist eighteen months ago - people forget that already because it's been so successful. It was not only a new IP, but a new genre of play that was totally unproven."
It is no accident, Hirshberg claimed, that Activision Blizzard is responsible for some of the most popular properties in the games industry, pointing to Bungie's Destiny as the next example of an innovative product with mass appeal.
In part, Activision has been the victim of the common tendency to undermine the market leader - "a lot of companies in this industry have experienced that at one point or another," he said. Hirschberg believes this has also coloured the perception of Bobby Kotick, CEO of Activision Blizzard, who has been the subject of a great deal of suspicion and abuse among gamers in the past.
"I want to make the perception match the reality. The reality is that this is a group of people that lives, eats, breathes games. And it has done a pretty great job of creating franchises that a lot of people seem to love and appreciate," he said.
"Bobby's the guy who bought Activision out of bankruptcy because he believed in the potential and the power of interactive entertainment.
"You can say a lot of things about Activision but you can't say you don't invest heavily in the ideas we believe in, from Call Of Duty to Skylanders to Destiny - these are big ambitious visions and it takes someone who really believes in the potential of interactive entertainment to champion that."